"Yeah," I answered meekly.
"I'm here for you, Mom. I love you. You're the most beautiful woman I've ever seen. I don't want or need anyone else."
"I can't ask that of you," I said, whining. But I did ask that of him. Last night. I knew he had won, though. I just felt I had to keep playing it out. "You deserve a life. A girl your own age and a family one day." I looked at his cock and felt my mouth watering.
"You deserve a real cock," he said, contracting his muscles, making his erection bounce. "Not a plastic one." I was shocked by his boldness. "And a man that loves you, worships you, makes you cum." He stepped closer and I had nowhere to back up to, so I climbed backward onto the bed. My robe fell away from my torso and I was very much aware that I was displaying my shaved, clean pussy to my son. I could feel that my labia were engorged and my cunt was wet, opening up on its own accord. "Let me make you cum."
"I can't let you do that, baby," I said. But I didn't cover myself. My legs were open.
"You don't have to let me, Mom," David said as he climbed over me on the bed.
"You'd rape me?" I asked. My heart was beating out of my chest. My pussy was soaked.
"Gently," he answered as he hands made contact and caressed my thighs, coaxing them to open more. "But yeah."
"Oh," I said breathlessly. My hips started rocking involuntarily.
"Because I know you need it." He positioned himself between my legs and then guided his cock to touch my clit. "Let go of all the responsibility." He slapped his cock head against my clit multiple times and I moaned. "Its on me, Mom.. Just let go.." He ran the underside of his cock against my slit and all I could hear was our breathing. And my heart pounding. The tip of his penis found the entrance of my wet cunt.
I let out a deep sigh. We were still. He didn't move.
Here I was again. I reached down and put my hand on his abdomen while I caught my breath. "David.." I pleaded.
"Look, Mom." I followed his eyes down and we looked between our legs at our genitals. "Its just us. Its just you and me." He slid his cock inside me and I gripped it with my pussy. Then he brought it all the way back out. It was glistening with my juices.
"Baby.." I whined. I couldn't believe how powerless I was with him. He slid his cock back in slowly. "You made Mommy fucking wet." I put my arms around him to pull him closer. David bent down and put his weight on his elbows as I spread my legs wide and rolled my hips back. All the while he was going slowly in an out.
"Fuck, Mom," David gasped. "How are you so tight?" He situated himself above me to hold up his upper body, planting kisses on the nape of my neck. His pace increased and our bottom halves collided, our pubic mounds slapping together. Mine was shaved bare, his was trimmed short. And just beneath that was our sex organs, engorged and wet. He was bottoming out, hitting a really deep and really good spot.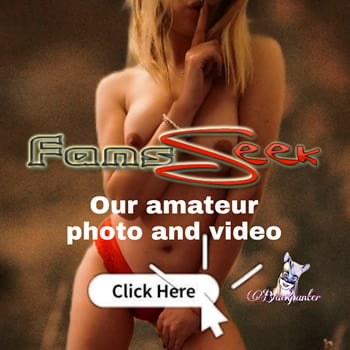 "Holy shit!" I squeaked. "Right there, baby." My voice was ragged and breathless. "Keep fucking me." I was spinning out of control. "Keep fucking mommy," I moaned. David's pace increased more and more and he was using his arms around my shoulders to bounce me up and down on his cock. He started making more and more animalistic groaning sounds. "Baby.. fffuck.." I moaned and kept moaning. I couldn't help it. No one had ever fucked me like this. The bed was shaking, moving across the floor. A massive orgasm was building from deep inside me.