"Mom, I'm a lifeguard, remember?" Robbie said. "I see people in their bathing suits all day, every day. It's not a big deal."
"I feel really silly like this," Amanda admitted with a bashful smile. "It's way too skimpy. Sylvia looks great but I think I'm too old to pull this off."
"No, you look great, Mom," Robbie said. "You're definitely not too old. You have an amazing body."
"Seriously," David spoke up. "You both look hot as hell." He looked back and forth between us.
"It doesn't bother you that we are your moms dressed like this?" I threw out playfully.
"No," David said. "I don't mind. I'm proud that my mom is such a milf." He was looking at Amanda as he spoke. She feigned shock but couldn't hide her smile.
"A milf, huh?" she said with a cocked eyebrow, "what about you? Is that how you feel?" She had turned to face her son.
"Mom, you know you're gorgeous. You know you're a milf," Robbie replied. "And you already know how I feel," he threw his cards out on the table.
Amanda glanced toward David, then me. She seemed to remember herself and looked a little self conscious, but she couldn't help but smile.
All four of us knew exactly what Robbie meant, it didn't need to be said. I couldn't tell exactly what Amanda was feeling or thinking. She had a blank look on her face and sipped her wine, avoiding eye contact with anyone for a minute as she regained her composure. I tried to make light of the situation.
"I'm proud our sons are such beefy hunks," I said in a teasing voice. "You should be with girls your own age tonight, not stuck at home with your moms."
"Thanks, but this is where I want to be. And you aren't going down the shore, Mom," David said. "I won't allow it. Especially not wearing that." He said it in a way that sounded like he was joking, but I believed he meant it.
"You won't allow it?" I asked, playing along with him.
"Not unless I'm with you," he said "so I can keep all the guys off of you."
"That would defeat the purpose," I teased. "It's supposed to be a girls night, or a girls weekend."
"Yeah," Amanda chimed in. "We need to get away from being moms for a weekend." She looked at me as she said it, but I caught her glancing at Robbie. "And let our hair down."
I still couldn't say for sure where her head was at, which made me a bit anxious. She seemed to enjoy the light flirtation, but I wasn't sure how far she would take it.
"Anyway, I'm sure you boys will figure out something to do while we are gone," I began, "Just don't have any huge frat parties or burn the house down." I had stood up and I was stretching, aware that in my skimpy pink bikini, I was putting on quite a show, especially for David, who was slightly behind me. I moved my head around in a circle, stretching my neck.
"You're neck okay, Mom?" David asked. "Here, let me give you a little massage." He positioned himself behind me and gestured for me to sit back down.
"We just got massages at the spa," Amanda laughed.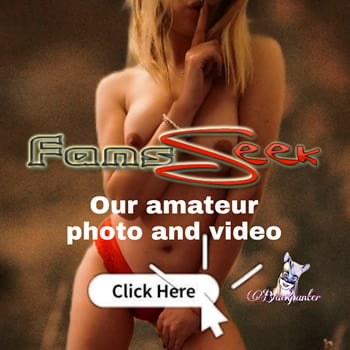 "I think that's why my neck is stiff," I said, giggling. "They must have messed up." David got behind me and began moving my hair to one side before putting his strong hands on my neck and shoulders. His movements and touch were sensuous and confident. It felt amazing. I closed my eyes involuntarily and let out a little moan as he began massaging me.