"Did he…?" I began to ask. Did he what, Sylvia? I asked myself. Jerk off to thoughts of his mother? Did he imagine himself fucking her?
He stopped, turned back around and waited. I was unable to finish my question, to say the words. He must have read my mind though because he shrugged his shoulders and answered.
"I don't know." He looked at me thoughtfully. "I mean, like I said, Mrs. LaRusso is a beautiful woman."
I only looked at him and nodded. David turned back and left the kitchen. My thoughts returned to my friend. I had encouraged her to talk with her son and she had said she would. I wondered how it was going. I hoped everything was okay.
I started going through my emails and returning phone calls from my clients and began to make my plans for the day. My mind kept returning to the image of my best friend masturbating and her son walking in her. I just wouldn't believe that he didn't go straight to his own room and start jerking off. He's a nineteen year-old boy. His hormones probably wouldn't give him any choice. He'd be stroking his cock imagining his mom naked and cumming. Just the thought of it was making me horny and want to play with myself. I hadn't touched my pussy for a few weeks already since David had been home, and I definitely needed some me- time. But I had to get work done. I had finally got into a groove and forgotten about it when Amanda texted me back about an hour later.
I talked to him. We are ok. He was very mature about it.
Oh, thats good! 😉
Yeah, its still really awkward and stuff but he was saying stuff like don't worry you didn't do anything wrong, everyone does it, etc
Good. I'm glad it worked out.
What a way to greet my son after not seeing him for so long! I'm still so embarrassed!
Lol. Yeah, I would be too. At least he wasn't weird about it.
Yeah, I am really grateful he was so mature about it. I'm glad to have him home.
I think he and David are going out tonight. Do you wanna get together for drinks later?
Sure. You want to go to Fridays? Or the Piano Bar?
Hmm. I have to think about it. I'll call you later, I need to finish some work and then run a few errands. Ttyl, love you!
Kk.. Love you too
Things returned to a state of normalcy for a while. A new normalcy. The boys had gone out every other night like young people do and Amanda and I would talk or hang out as we got used to our sons being home again. Things felt a bit different because they had grown up, gone off to college and were starting to be their own men.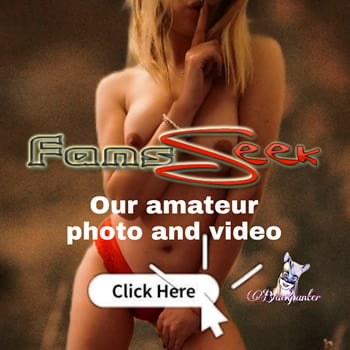 I noticed it in the way my son was toward me. He was more confident and assertive but also seemed to be more gentle and attentive. I trusted him more to make his own decisions and in turn, he was much more open with me about his life, his feelings and plans for the future. He would tease me sometimes if I said something ditzy or was being dramatic. He also started to compliment me on my looks. David had such a strong but genuine masculine energy that he was bringing out of me my more feminine side. I started taking more care with my appearance, my clothes, my hair and makeup. Amanda and I both spent more time at the gym, although we were both in decent shape to begin with.