We got back to Amanda's house in the late afternoon. There was still enough sun out that we decided we'd put on our new suits and sit by the pool. We changed into our bikinis and looked ourselves over. Amanda brought out a bottle of wine and a couple glasses.
I suggested that we do our makeup and take some pictures for dating sites or social media and she agreed. We looked like the epitome of milf sexuality. Makeup can change your look dramatically sometimes, and we had transformed ourselves into sex goddesses. We took a few pictures of each other, trying to pose casually, as if we always looked so hot. I was wet, embarrassed and horny.
I was trying to act as normal as possible, but I was nervous. Amanda seemed a little anxious too but she got more relaxed as she drank a glass of wine and soon we were just laying out and talking about random things. At least an hour went by of us just relaxing by the pool.
We heard a car pull into the driveway.
That must be the boys, I thought, my anxiety returning. They didn't come outside right away though. After a few minutes, I excused myself to go to the bathroom. I didn't see them on the way in but on the way back from the bathroom I encountered David and Robbie in the kitchen. They were wearing their swim trunks and taking shots of Jameson. They were shirtless and looked like they had been doing push-ups to get a pump going. They looked great.
"Hey mom," David said as he looked me up and down. He registered surprise for one instant at how I was dressed and made up, before smiling. "Is it okay if we hang out by the pool? We didn't know you'd be out there."
Liar. I glanced at Robbie who was looking at me like a ravenous wolf. "I'm sure that'd be fine, I'll ask Amanda."
I turned my back on them and opened the sliding glass door. I swayed my hips almost involuntarily as I walked outside. I felt a slight breeze against all my skin and became aware of how skimpy my bikini was. I felt so exposed. I was starting to sweat.
I scurried back to Amanda, feeling nervous about how she'd react.
"David is here hanging out with Robbie," I said.
"Really? What are they doing?"
"They are in their shorts. They asked me if we mind if they hung out by the pool," I said as the sliding glass door opened again and the boys came out. Amanda looked like a deer in headlights.
"Hey Mom, you mind if we hang out by the pool?" Robbie asked.
"Of course not. Its your house too," she said, snapping quickly into actress mode. Everything was fine. We were just wearing next to nothing. I glanced down at their bulges as our sons walked out. Their swim trunks did little to hide their heavy, half hard dicks. I was beginning to feel very strange about what I had set into motion here. It could either be very bad or very good. Right now it was awkward.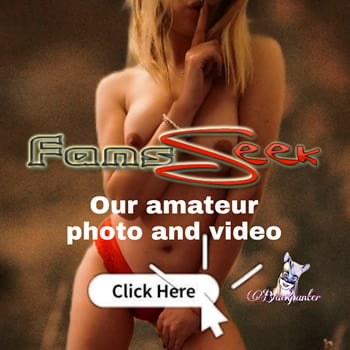 To my relief, the boys acted very natural and normal. They didn't seem to be in any rush. After a few minutes, I began to feel more at ease and it seemed like Amanda did too. The tension was there, but as our sons talked and laughed about different things, it wasn't so heavy. When Amanda stood up to pour herself another glass of wine, she apologized for wearing such a skimpy bathing suit, and explained that she and I were planning on spending the weekend down the shore.