Incest stories, Shaving My Indian Daughter-In-Law, My name is Raghbir Singh. I am 61 years old, but being physically fit, I look much younger. I have retired as a wrestling coach from local college. I am more than 6ft tall and weigh about 90kg. I am former wrestler and well built like a bull. I still do physical exercises and keep myself fit.
In my family, there is Lajwanti, my wife aged about 57. She is very religious lady and spends most of her time in temple. I had a daughter Sujata, who is married and happily settled with her in laws.
Ranvir is my only son, aged about 30 years, working in some MNC in marketing department and is normally is on tour for about 25 days in a month. Sushma is my Daughter- In- Law. She has been married to my son for about 4 years. She is 28 years old, a plump and chubby girl, with milky whitish complexion.
Sushma is very beautiful. I don't know her exact figure but she must be about 38-28-36. Her main assets are her big buttocks and big boobs. She normally wears tight clothes and when she walks in the house, her plump and fuck able body is on clear display and it keeps my cock hard always. Sushma loves to flaunt her beautiful and meaty body and teasing the others.
As my son is normally out on tour, so we three persons are left in house. Always watching my horny Daughter- In- Law is the regular feast to my eyes.
I have found that perhaps she is not getting regular and sufficient fucking from my son. The reason is that as my son is normally away, so he gets only 5-6 days to stay with his wife and on these days also he is tired and asks rest.
Other reason is that as my son is normally on tour, so to pass his time, he has started drinking heavily. So he is not able to do his duties as a husband as efficiently as he should be doing. This leaves my Daughter- In- Law to her masturbation sessions in her bathroom.
I had found that many a times she spends, more time than needed, in bathroom.
She looks like a bitch in heat.
As I am a former wrestler, so I posses a manly body made like a bull. I regularly massage my body with oil in the morning before my bath and it takes about 20-25 minutes oil massage.
Normally I massage myself in drawing room, so my Daughter- In- Law gets many chances to watch my healthy and muscular manly body.
Many a times, I have found her, giving glances to my well built body. Certainly those looks are not of a Daughter- In- Law to her Father- In- Law but of a sex starved lady to a "man".
My wife goes to temple in morning for about 2 hours, so when I do my massage, we only Daughter- In- Law and Father- In- Law are left in house. I also love to flaunt my manly body to my Daughter- In- Law. Sushma normally comes to drawing room during my massage time, with one excuse or other. As at time of massage, I am wearing only small underwear, so it gives her ample opportunity to watch her Father- In- Law. I also love to display myself to her.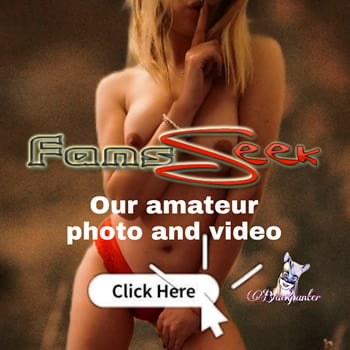 This is normal teasing game of both of us. As due to my son being away and wife in temple, daily we have about 2 hours to ourselves. So as soon as my wife goes to temple, I take out my oil bottle and come to drawing room wearing only an underwear and Sushma also comes to drawing room with some excuse like cleaning or mopping the floor etc, and we both enjoy our teasing game.