Mousy mom submits to son, then sets up her friend to fall
My name is Sylvia. I live in New York state, in Westchester County. I am a 42 year old divorcee. Four years ago, my ex-husband, Alan, had began an affair with his secretary who was ten years younger than me. It was one of the most heart-wrenching periods of my life. I wanted to try and work things out and I was willing to give him another chance, but he admitted that he had fallen in love with her and out of love with me. They married, and he started a new family, leaving my only son David and I alone right when he was starting high school.
My ex was a corporate lawyer and I was in medical sales. We were upper middle class and our families were nearby and supportive.
David had gone to a private boarding school for boys for high school, but I was still very involved in his life. He would come home on weekends at least once a month and spent holidays and summers at home with me. One of his best friends since elementary school was Robbie, and they both went to the same boarding school together and have remained close after starting at different colleges. I wound up developing a very close friendship with Robbie's mother Amanda. She was similar to me in that we were both divorced and had just one son.
I was 22 when I got pregnant, making me one of the younger mothers out of our sons' group of friends. Amanda was only a few years older at 45. It was good to have a best friend again after years of drifting away from the friends that I had grown up and gone to school with.
We were both single and we would get dressed up and go out to bars to mingle and date, but mostly we just hung out together doing other things like shopping, working out, or simply getting together at home and having dinner or wine. I hadn't really had any success with dating and hadn't found anyone to have a serious relationship with. I never admitted it, but I hadn't really been trying. I was extremely picky but at the same time I didn't feel good enough and my self esteem was really still very wounded from Alan leaving me for a younger woman. I was also just incredibly shy.
I even imagined becoming a lesbian and making a play for Amanda, but I didn't want to ruin our friendship which was so important to me. I knew I wasn't a lesbian, but I was just longing for love, affection, and intimacy. And of course, I was starved for sex.
It isn't as easy as people imagine for an older woman to find someone to have sex with, at least for me. The men I met at bars or dating sites just seemed to be off. Like they were trying too hard. And the best, most natural and confident men were always already taken. I'm ashamed to say that of the one time I did have a sexual relationship since my divorce, it was with a married man.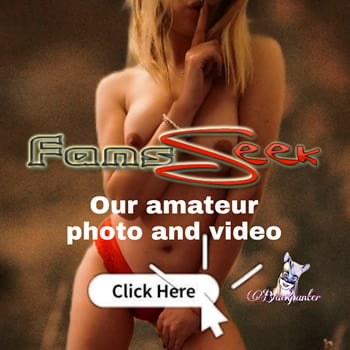 I didn't want to develop a bad reputation so I made a rule for myself that I wouldn't sleep with anyone from work or around the town or school. I would have broken that rule for the right guy who wanted a real relationship, but no one ever fit that bill.