Mom doesn't suspect forbidden desires are awakening. "This is what your mother's pussy smells like," my father told me. "Happy eighteenth birthday, son!"
When he said this, I had not yet inhaled, and I was struggling not to do so. But dear old dad was too strong and too big. He was 6'3″ of pure testosterone while I was 5'2″ of video-game-trained flab.
Finally, I gasped for air through the wadded up pair of panties he held to my mouth and nose. There was a slight fragrance of perfume, a little urine, and a lot of feminine musk. I think it was feminine musk, because I had never smelled a pussy before.
He pulled the panties away and held them in front of my eyes. They were turned inside out so that the crotch was showing.
"See that?" he asked. "See that, see that white, crusty stain there in the middle?"
I didn't want to look, but my dad's huge hand was holding the back of my head like a softball and directing where my eyes pointed.
"Dad, you're hurting me. Why are you doing this?"
"You know what that crud is?" he said, hurting me a little more while he ignored my question. "That's where your mother's hairy little pussy drenched her undies. Oh, they were all wet when she got her juices flowing. But now all that's left is this flaky shit."
The patch he was talking about had started to crack because of the way he had crumpled the underwear. It was all the more obvious because the thick residue show even paler against the dark maroon of the panties.
"Stick out your tongue," he said.
"No way," I said.
That's when he squeezed the back of my neck until my tongue shot out and stayed out.
"These are so dirty, they need a washing. And I'm going to use your tongue as the washboard." That's when he tried to bring the filthy crotch into contact with my tongue.
I pulled my tongue in and turned my head aside as hard as I could. But, instead of using more force, Dad merely said, in a quiet tone that was even scarier than his usual yelling: "If you don't stick out your tongue, I'm going to stuff these down your throat."
I stuck out my tongue. Dad started a slow up-and-down scouring of the crotch with my tongue. After about thirty seconds, he said, "Swallow."
I did as I was told while he looked at the panties. "Again," he said.
The procedure had to be repeated three times before he was satisfied. "There. You did a fine job, Eric, these are all clean now." With that he showed me that the stain was completely removed. The salty taste in my mouth reminded me of where it had been removed to.
"How do you like the taste of your mom's dirty cunt, son? Is it as sweet as that smile of hers? In a way, you just ate your mother's pussy!" He looked one last time at the panties, and made another discovery: "Look what we have here all caught up in cloth-a pubic hair-a hair as bright and red as the ones on her head."
He picked it loose and held in up, then said one word: "Hand."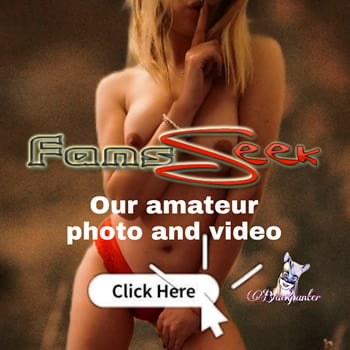 I knew he wanted to place it in my palm, so I obliged before my neck or some other body part got roughhoused. He wasn't lying, because the hair was exactly the same color as the short hair on my mother's head: light red. The only difference was that the hair on her head was straight, and this one was incredibly curly.