Episode : 1
***********
It was the great "Durga-puja Vacation" in Bengal when the most shattering news came to the famous 'Sen-Family'. Sumana ( 22 yrs. old Primary school teacher ) elder sister of Subha ( a brilliant Madhyamik pass student ) became widow when her husband met with a severe car accident. The whole family was suddenly immersed into darkness of shock and became speechless for more than six months.
In this critical juncture the continuous counseling of the family's Guruji was able to help the family to overcome from this grave situation. Not only that, with Guruji's advice, the family built-up a small Kali Mandir ( Temple of the great Goddess Maa Kaali ) in their house compound where they spent one hour ( morning and evening, two times ) daily by chanting mantras and puja.
However the Sen couple ( 48 yrs. old Sudhirbabu, a well-known and qualified Headmaster and 45 yrs. old Sumitradevi, a renowned Politician cum Social worker ) became changed mentally as well as physically into a religious couple to some extent after that massacre and spent most of their time in Guruji's Ashram. Inevitably Sumana also accompanied her parents but other times she kept herself busy in household chores and Primary school teaching where as her studious brother was prepared himself for his "Joint-Entrance" examination at Hostel in Pune.
After five months, in this Summer Vacation Subha returned home by Air and Sumana picked up her brother at Dumdum airport. His eyes immediately took in the sexy contours of his elder sister's body. Naturally being a Bengalee widow she was wearing in a thin white saree and white blouse which made her sexy body even more sexier.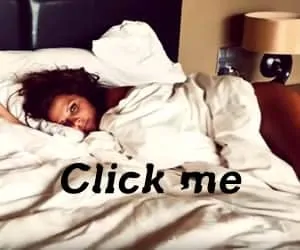 Gawking of their surrounding males as well as females also made Subha angry, although he himself was not exception as he was at the age where his hormones pulsed every time he would see a girl. The female shape drove him crazy, but he concealed his excitement well.
It was getting later into the evening by the time they got back to the house. His parents greeted him joyously and proceeding forward he touched their sacred feet ( Pranam ). The proud parents blessed their dear son by touching his head and shuffled his wavy hairs affectionately.
Returning home Sumana showed her brother the layout of his room and the bathroom ( modified recently ) down the hall, all kept in tip top and proper ordering. At last she said goodnight. Her own room was directly across from him. They both settled into sleep quickly.
The next morning Sumana had showered and walked downstairs into the sacred Worship-room in nothing but a thin saffron saree with a plate of Complacency ( Prasad / small cut pieces of different fruits ), some burning insane sticks ( Dhoop ) and a small Burner ( Pradeep ) for puja. Hearing a nice religious song along with chanting of mantras by his widow sister, Subha woke up from his dream.
Coming down, he entered the Worship-room and kneeled beside his praying sister who was worshipping the great Goddess in closed eyes with folded hands. His parents were also copying his sister's praying kneeling behind her.
Naturally he followed his sacred Sati-saddhi ( Chaste ) sister but was unable to concentrate in praying as her saree slipped away from her right shoulder, exposing her upper body to him. Immediately his cock stirred up, forming a huge bulge under his pyjamas.
Embarrassed, he looked away, stood up, and turned his back to her. Distracting from her chanting, Sumana realized the situation and immediately adjusted her saree. She felt what was done during her puja. Both acted normally and completed the rest of puja as if nothing happened.
Later Sumana made a lot of fun to talk to as she made breakfast for the two of them and her parents. At last Subha was going to kick back in the backyard, work on his tan, and generally do nothing. Sumana had to cover her Primary school duty for a few days before she was officially on vacation.
As soon as she left the house along with her parents, Subha went to her bedroom with a screwdriver. There he checked out the door frame and pried the trim apart slightly so he could see inside with the door closed. This was a trick he learned earlier spying on his mother.
His mother had a really great body just like the famous Bengalee film-actress Sreelekha Mitra ( or Hindi film-actress Jayaprada ). He spied on her every chance he got and was now well versed in voyeurism. His cock got hard as he replayed the images of his mother's super sexy body.
Her full round breasts and tight curvy ass drove him crazy. Only once did he get a clear look at her jet-black curly bush and protruding pussy-lips. His engorged cock released its load spontaneously.
Now he wanted to see his Didi's ( elder sister's ) widow body. He thought she looked a lot like his mother, although 23 years younger and sexier. From what he saw that morning during the puja, his Didi was going to be worth a good look.
After the bedroom door, he did the same to the bathroom. He checked it out. With the wooden door-stop trim pried apart, he could see into the room through the crack. It was narrow, but it worked well. He would get the nails loose so that he could push it flush when he was done peeking and pry it open easy when he wanted to look.
When Sumana got home back in the early afternoon she went to her room to change and Subha stood outside the door watching everything. His cock was ready to cum. Her tits were beautiful. They stood up like a teenage girl, but at the same time they also hung down slightly like a mature woman.
Her waist was tight and her ass was perfect like his mother's. When she unexpectedly got close to the door he backed off to his room to avoid getting caught. His last view was a close-up of her erect left nipple which caused a little cum to drip from his cock as he retreated down the hall.
At last when she came out from her room they began to plan dinner and decided to eat outside at the picnic table. Later they watched a movie. All the time he was playing back the images of her body in his mind. His cock remained hard for hours.
At the end of the movie Subha'a Didi went to the bathroom to take a shower. She said that she had to go to school early the next morning ( Morning-school due to heavy hot weather ) but would be home by noon so they could go to the "Nicco-Park" nearby.
As soon as the bathroom door shut, Subha was there with his screwdriver prying open the door trim again. He was right, her tits were bigger than his mother's. He was focused on her boobs but soon was gawking at her dense curly bush. He noticed how short her pubic hair was and how it was shaped.
Her pussy-lips jutted out from her well trimmed hairs and for the first time Subha was getting a clear look at a live pussy. Once in the shower she was out of view, but he waited for a second look as she dried heself. It didn't last long but he got another good eyeful of his Didi's widow pussy.
As she put on her Maxi ( like nightie / nightgown but more loosened and shorter in length ), he again ran back to his room where he pretended to be an innocent teen. Sumana said goodnight and walked out from his room, but he stayed awake and masturbated imaging his Didi's glistening and curvy nude figure until he had cum three times.
The next day Sumana kept her word and returned home by noon from her primary school. Subha watched again through the cracked-door as she changed her cloths. Great ammunition for a horny mind.