Hi people I'm Harshitha (name changed) and I'm here to tell you an incident of my life. First let me describe myself. I'm 21 years 5'5,pale and fair. My figures are 32-26-34. I have a curvy body. I was not in a relation yet so still was a virgin, a very horny virgin! In this incident, my best friend Vikram(name changed) is the guy. He's a gym freak so has a well built body with nice abs, 6'1 height with slightly less fair complexion. He lives alone in his flat as his parents stay abroad. So let's get into the story.
It was a cloudy day and I went out. I like to travel. I was wearing a white crop top(braless) and black jeans. I like showing off to guys.Then it started to rain very heavily. Within minutes i was totally drenched and even worse my top was becoming see through. Anyone noticing me could see me as if I'm naked. Luckily there was no one but I was far away from my home and if i went home now then I'd be giving free show to everyone on the way. I didn't know what to do then i remembered Vikram's flat was right by corner. I immediately covered my chest with my hands and ran to his flat. I was so cold and shivering that I couldn't move properly. I was totally drenched from top to bottom. Vikram was a very close friend. We've been friends for more than 7 years, so I don't feel much uncomfortable near him. So i rang the bell. After 5 mins he opened the door.
He saw me and was shocked. Then he caught glimpse of my body and was even more shocked. He quickly let me in and made me sit on a chair. He was a bit uncomfortable, i didnt understand why but i did see a bulge in his pants. He said "Wait here I'll get some towels to dry" and off he went. He brought 2 towels and a blanket and gave them to me. I tried to wrap them but i was so cold.
He said "OMG Harshi your lips are turning blue, you must be so cold, go inside and let your clothes dry while u stay in blankets". I couldn't say anything, i was shivering. He noticed that and said "I can do it but.. Is it ok for you?". I slowly nodded. So he went behind me, raised my arms and started removing my top. I could feel his fingers brush against my wet waist and then my smooth underarms(which i shaved just the day before) giving out a tingling sensation.
Then he immediately put a towel around my chest and wrapped me in it. He did the same with my pants though he was a bit hesitant. He wrapped the blanket around my lower part. Then he dried my hair, face, hands, legs but he didn't even try to get to my private parts. I loved him for that! I said slowly "Thanks" and he laughed and said "we're friends remember? I'll get some coffee, you can go and shower and come" And he went away. I took his phone to call my sister and when i unlocked it there was my picture open in gallery. It was strange and in the background he was watching porn! The genre was about friends!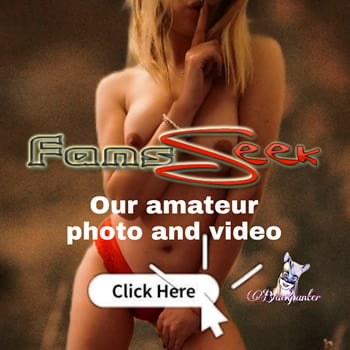 Then i understood that's why he was uncomfortable, he was jerking off to my picture. This should've made me angry but the way he took care of me, not trying to do anything wrong with me… It just gave me a different type of feeling. I called my sis explained her the situation and told her "I'll be staying here tonight. Say some story to mom. Bye" and went to shower.