A girl is saved from an accident in the mountains, sex stories, Natalie dropped her car down to second gear as the mountain road became steeper. It was snowing hard by now, and with night quickly approaching it was almost impossible to see the small signs put up at every crossroads. And, she admitted to herself, the tears weren't helping her visibility either. It was too painful to think about why she was crying, but the past two days kept replaying themselves in her head like a broken record she couldn't switch off no matter how hard she tried. As the snow started settling on the road her mind flashed back yet again to the events of that morning and the day before it.
***
She had seen her parents off at Denver International Airport the day before – they were embarking on a month-long trip to Sydney in celebration of their twentieth wedding anniversary. Natalie was happy for them; they were hard-working and had never had a real vacation together. Still, she couldn't help but feel a twinge of jealousy that she couldn't come along and soak up some sun as well. However, there were certain compensations to having the house all to herself, and spending uninterrupted time with her boyfriend was one of them.
Natalie had been going out with Nathan for almost a year; they'd started dating right before high-school graduation and were taking most of their community college courses together. But in a year she had never had sex with him, had never even let him slide his hand beneath her skirt. He had been patient with her at first, but in the past few months their relationship had gotten strained. Every time they went out now he would ask some variation of the same thing.
"Come on Natalie, it only hurts the first time."
And, "Why don't we go back to my house baby? My parents aren't home all night."
And finally, "Damn it Natalie! You're such a little tease. Most other couple's our age are doing it, why should you hold out?"
He had asked that one on their last date after he had asked her to go the "The Hill" with him and she'd said no. "The Hill" was a spot that overlooked the city and was a famous (or infamous depending on who was talking about it) place to find teens in a "less than decent" position.
She had apologized to Nathan, but she couldn't answer his question. Why was she holding out? The most obvious answer was that she was scared, but she also had to admit to herself that it wasn't just that. Whenever she thought about having sex with Nathan, it had just felt wrong… which really didn't make sense, did it? she thought. He was her boyfriend, she should like the idea of making love to him, it should excite her. But it didn't. Still, she knew if she didn't give in to him soon his frustration and anger would end their relationship.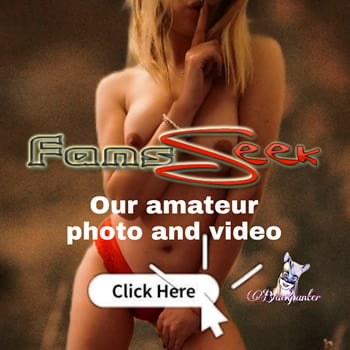 As she went to bed that night in the empty house, Natalie began to hatch a plan for a weekend with Nathan. Her parents owned a small two bedroom cabin up in the Rocky Mountains. It was Natalie's favorite place to go — the scenery was beautiful all year long, there was a small river by their cabin, and it exuded a peace and privacy she didn't feel existed in the city. Maybe if she were up there with Nathan she would be able to push her doubt and fear into the far recesses of her mind and finally give him what she knew he wanted. Her mind made up, she set her alarm clock and fell asleep.