A young wife being pressured and convinced with my old friend, A Saturday my friend Jenny phoned me up one evening and begged me to come round to try some clothes on. Jenny was a work friend. I had been working at a small company and Jenny was my office manager. To make short a story we became friends and shared a lot of free time.
At the time my husband worked abroad and I was alone at home.
Jenny and her husband were quite a bit older (Mike, the husband, was in his fifties, Jenny in her mid forties), but I loved this mellow couple. Mike was very kind and Jenny had a varied and uninhibited speech with sexual innuendos that had me giggle in amusement.
She didn't speak openly but I realized she was a hot wife with a few indiscretions in her past and maybe an agreement with her husband.
Even if I hadn't considered to cheat on my husband during his long absence, sex had always been an interesting matter for me and our conversations became closer.
I loved also the way Jen managed our friendship as I am a bit of submissive and I like to be said what to do.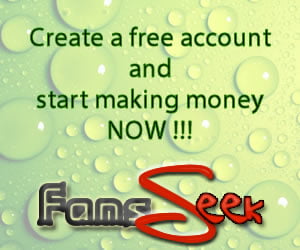 At first she persuaded me to dress sexier as soon as my husband went far for work.
"Your ego needs at least a few naughty sights from other men in your husband's absence, Claudia. You can't act like a nun," she said me.
Saying this Jen had me giggle because my mother sent me into a catholic school, but I nodded and being helpless in bed at the moment I accepted it as a blast for my ego.
My skirts went shorter and when I was in the right mood I eliminated my bra, something I dared frequently especially in Jen and Mike's company.
Jen noticed and complimented me for my new look, emphasizing my braless status.
Mike on his side was my first beholder and demonstrated a favourable attention to my legs and my bouncing.
My friend wasn't a jealous wife in absolute. Sometimes I commented with her Mike's attitude to look at me and we had a laugh.
Apparently they talked about me in their bedroom and I was a sort of erotic dream for Mike.
What happened later seemed to be totally casual, but Jen had the intention to use my presence in their life as a blow on her husband's fantasy. And she was damned able at it.
Step by step Jenny convinced me to sunbathe topless in their garden in front of Mike.
Things went like that.
We started to sunbathe topless when Mike went fishing. Being alone we shed our top and tanned our naked boobs enjoying the free time.
This became a regular attitude apart when Mike was at home.
In this case we kept our top on but Jen slowly ran over her pillow talks with Mike (she told me that many times Mike asked her how my boobs looked in the nude) and suggested me being topless for him a day.
A Sunday the three of us were eating and talking near the pool and Jenny left the upper part of her bikini off. Her boobs looked rather flat and floppy so she invited me to uncover as Mike was a tit-man and wanted to see some fresh flesh from me.
Mike nodded enthusiastically having me smile.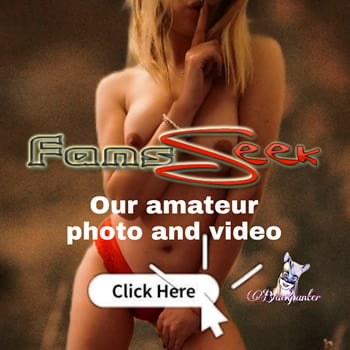 I thought a little on Jen's invitation feeling a bit guilty about my far husband but she was a very good teaser ("be good, Claudia, and make him happy, nobody can see us and nobody will know it," she said) so I also untied my top remaining in my reduced thong only and sporting some harden nipples as the situation had me aroused.