FAMILY TABOO,Incest stories,  Parents get after-dinner delight from daughter, It's those unexpected moments that bring the memories that last a lifetime. My wife, Julie and I (Mike) had been married for nine years. Julie had two children by a previous marriage. The children, Jason (21) and Mandy (19), although they were my step-children, accepted me like their own dad. Jason and Mandy lived with us. Their "father" a military man, lived across the state. They loved their father, which I'm glad to say. We went through all the normal life adventures of raising children through adolescence, and had a close and comfortable relationship with the kids.
Being their step-dad allowed me to be a parent and also a friend at times. I was very close to both Jason and Mandy, but they did not take advantage of my friendship and respected me as a head of the household. As I mentioned, their father was a military man, an officer, and very good at being the commander. Unfortunately, not very good at being a person, which caused an uncomfortable distancing between him and the kids. I knew my role as a parent, but had more of an involved approach to keep the house in order. This created a relaxed atmosphere around the house, but things always seemed to get done. Perhaps this is why Julie left him and found the attraction to me, which is another story.
Hugs, touches and kind word were normal, and became commonplace even as the kids went through their teen years. It was always an appropriate action, and seemed to be enjoyed by all. Humor and even silliness were encouraged and laughter was music that filled our home. And it was almost uncommon to see a teen boy or girl hugging a parent, so Julie and I felt pleased whenever either Jason or Mandy would throw an arm around our shoulder or give us a peck on the cheek for no reason. Life gets too heavy, too often and too fast as I knew from my own childhood.
Mealtime was always an event. I enjoyed cooking as my form of relaxation after a hard day at the office, and the various delicacies was often anticipated by the Julie and the kids. But mealtime was more than food. They all knew it, and in fact gave me a gourmet apron on Fathers Day last year as a way to celebrate future meals on a regular basis. It was normally 7 or 8PM before I could unwind a little, throw on my apron and get to business in the kitchen. Julie would often take care of the bills during this time, and the kids would finish their homework and catch a shower before dinner. Quite often as it was late in the evening, we would eat dinner dressed in our pajamas, robes, or for the girls, their nightgowns. Nobody thought anything of it, nor made mention. This became our leisure time to talk and share the day's events and emotions. It was a safe place and discussion on just about any topic was encouraged.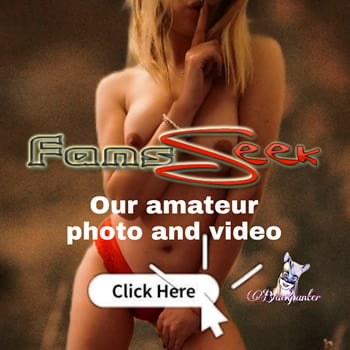 Personally, I enjoyed the camaraderie, and simple times at the table. This event often extending into the evening with dinner, dessert and on weekends, the occasional table game. As the kids matured, the dinners continued, but took on a different dimension as conversation was more often along an adult context. We still often had pajamas or loungewear, and Jason would wear his boxer which in this day and age is perfectly acceptable. Julie and I still wore pajamas or a robe and Mandy would wear a youthful gown or printed nightshirt that extended beyond her panties. It was fun and sexy in an innocent sort of way.