Sex stories, A son comforts his mother before it goes further, It is a cool autumn day as the Wilson family is at home. They live in a two-story home that is big enough for a family of six. In one of the rooms is the only son of the family. Justin is on his bed, reading a book. He recently graduated from high school and is starting college. Since the college is nearby, he decided it would be best to stay with his parents instead of renting a room on campus. He gives his dad money for rent. He is a football player that wants to go to the big leagues. Wearing only boxers, his body is displayed for all who can see. He is a six foot muscular guy that isn't too muscular. His body is very toned with having little fat on him. His arms, waist, and legs are lightly buffed. His curly hair is a dark brown with having a trimmed beard on his face.
He is reading a book about football when the door is knocked on. "Come in." He calls out. The door opens to reveal his mother, Miriam.
"Hey honey. Me and your dad are going to leave now. Are you going to be alright until we return?" She asks.
"Yes mom." Justin replies. His mother smiles before closing the door and heads down the hall. Justin goes back to reading before he hears his dad walk by, then hears the alarm being set up. The rumble of the garage door is heard next as the engine of their SUV is heard turning on before they leave their home. Justin sighs as he keeps reading. He checks the time, which reads five thirty.
xxxx
Hours passed since his parents left. Right now, Justin is asleep until he hears the garage door being opened, followed by the SUV entering. It's engine is shut off as the garage door closes before the door of the house is opened. The beeping of the alarm is heard until it is shut off then reset. Justin goes back to sleep until he hears a pair of footsteps come up the stairs, followed by some soft sobbing. Justin opens his eyes before he gets up and heads to his door. He opens it and sees his mother walking by.
"Mom?" He asks.
Miriam gasps softly as she looks at him. "Oh, hey honey. Did I wake you?"
Justin nods, but looks at her smeared make-up. "What did he do now?" He asks softly.
His mother turns away. "Just being an idiot like usual…"
Justin walks out and hugs his mother. Miriam sighs softly before returning it. "Come on, let me clean you up."
Miriam looks at him. "No baby, it's ok."
Justin shakes his head. "No, it's not, mom. Come." He leads her to his bathroom. In there, he gently cleans her face and takes off her make-up.
"Thank you, honey." Miriam says, smiling softly.
Justin smiles. "Come. I'm not letting you sleep alone."
Miriam blushes. "Honey, I'm fine."
Justin shakes his head before he leads her out of the bathroom and into his room. "I'm not letting you sleep alone, mom. I hate how dad mistreats you."
Miriam blushes still. "Baby, it's fine. I'm going to be ok."
"No, mom. I hate seeing you like this." Justin says. Miriam looks down before Justin hugs her. "Just for tonight, ok?" He asks.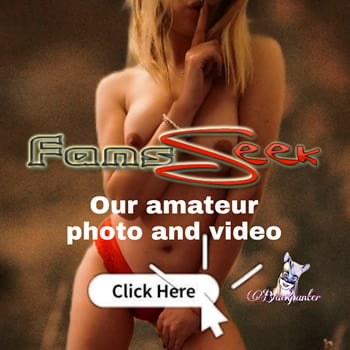 She looks at him. "Ok honey. Thank you."