Incest stories, Mother goes on a road trip with her son to surprise husband… Life sure can throw you for a loop sometimes, huh? For all my married life, I'd been faithful to my husband, never even thinking about cheating on him throughout the 30 years we'd been married. But when I asked my son for a simple favour, my entire world changed forever. My name is Cynthia Jones and this is my incredible journey.
I was 54 years old, and my husband was away for the week at a conference in Melbourne. We'd been growing apart for a couple of months, and we'd not made love for even longer, so I was really feeling the need to try and reignite the fire that once burned so bright between us. The lack of activity didn't come from lack of trying on my part, I can tell you that much – I do yoga 3 times a week in order to maintain my slim physique (which, at 5'4″ tall, is certainly a struggle at times), and I'd tried all manner of sexy lingerie, but nothing seemed to work. Almost every time I tried to initiate some intimate times between my husband Mark and myself, he'd gently turn me down, claiming to be either too tired or too stressed out from working. I never did buy that excuse; he was winding up to retire, not gearing up for a promotion, so he should've just been coasting until he hit 60.
Anyway, I was reading one of my trashy tabloid magazines when I read an article about "How to Spice Up Your Sex Life!", and got inspired by tip number 8: Surprise him with a romantic getaway. Sure, his three star accommodation wasn't inherently romantic, but what man wouldn't be thrilled with his wife suddenly showing up at his hotel room, hungry for sex? I was just about to book the $400 plane ticket right then and there before a much cheaper option occurred to me: wasn't our son, Joel, heading to Melbourne tomorrow morning?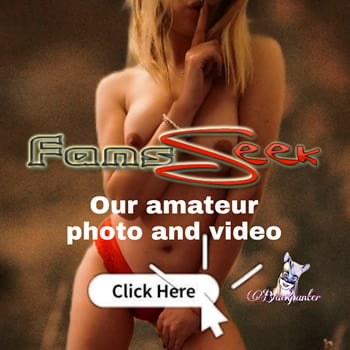 Joel was 23 and worked full-time as a truck driver for one of the country's biggest "logistics and supply chain companies" – corporate jargon for a freight company. Since he was away for weeks on end, Mark and I both decided it would make more sense for him not to have a rental property just yet, and keep his old room for the few days he'd have at home every now and then. With his 20 year-old sister, Kirsty, now living in London, Mark and I were practically living by ourselves. As luck (or fate) would have it, Joel was home at just the right time for me to beg him for a lift to Melbourne, which was his next destination. I'd already done the mental calculations, and Joel would arrive with still two days left to go with Mark's conference. Now, most guys probably wouldn't exactly leap at the opportunity to be stuck in a truck with his mother for four and a half days so that she could have sex with his father at the end, right? Well, most guys in their mid-20s don't have incredibly obvious crushes on their mothers. And, as much as it pains me to admit it, this wouldn't be the first time I've exploited his Oedipal fantasies for my own personal gain – I lost count of the number of times I deliberately changed into push-up bras and short skirts before asking him to do some much-needed chores around the house. It's cruel, I know, but I suppose in a way I was punishing him for having feelings that I deemed to be "wrong" or "shameful."