Sex stories, Brother and sister, incest, Brian impregnates his sister.. I know being a schoolgirl mother almost seems like the fashionable thing to do these days but when I had my first child, a son, at the age of fourteen it was almost unheard of and I was put through the mill by neighbours and society. But I had the support of my parents and a very helpful social worker. Clive, the father of my child, stuck around and gave me moral support and seemed genuinely interested in our son, Tom.
As soon as we were legally of age, we were married. Clive got a job as a sales assistant at one of those quaint drapers' stores sometimes found in the little side streets but the times of such establishments were coming to an end. After a couple of years Barrie's Drapery went the way of the rest of such small shops but Clive was taken on by one of the larger department chains and by the time we were 26 he was the Regional Manager with his own staff and a large company car.
We had a lovely big house in a leafy suburb and were raising Tom and his sister Melanie, three years younger. We had a happy, loving marriage; life was rosy and seemed destined to become rosier. Then, at one of the many parties we attended, Clive started down the road on heavy drugs. Don't get me wrong, Clive and I often used to smoke a relaxing spliff or two when the kids were asleep and we'd cuddle up to watch a video but I wanted nothing to do with the harder stuff.
Things just started going downhill from there, at first it was the odd 'sick' day off from work which became more and more frequent. Head Office pulled him in and gave him a written warning and he tried to straighten himself out but within a couple of months he was back to his old ways. He was sacked, as you would expect, and it didn't take him long to go through our savings and a very hefty second mortgage. Our cards were cancelled, we were broke and were forced into bankruptcy. We managed to get a council house in one of those post-war estates riddled with concrete cancer.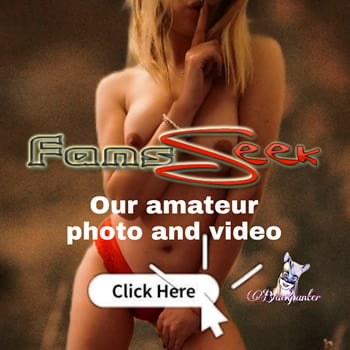 Long before that he had started pushing me about when he couldn't get his way, then hitting me. The slaps soon turned to punches. Tom, then 13, tried to defend me but his father just shoved him out of the way and my son ended up trying to comfort Mel, just shy of 10, who was always frightened to see Daddy hitting Mummy. Over the next couple of years his violence got worse. I noticed that the kids were picking up bruises too, and becoming more and more morose but the crunch came one day when I had slipped out to draw my social and get some food for the kids before he stole it to buy more drugs with. I came in the back door into the kitchen to see Mel sobbing, her face battered and bruised. I could hear Tom screaming and kicking at the door to the tools closet under the stairs. I grabbed my heavy iron frying pan in both hands and smashed him full in the face with the edge. Leaving Clive on the floor unconscious with blood pouring from his nose and forehead, I grabbed Mel, released Tom and we all just ran to the police station three streets away.