'Pah, a lady. Who do you think you're kidding? You're forgetting I've seen the evidence saying otherwise.' For the second time in short succession, Elaine was made aware that her slutty, revealing pictures were right at the thought of her nephews mind. With a shrug of her shoulders she started to make her way back down the stairs, the bottom button that was undone of her dress making a deliciously tempting split as her right leg went forward each time. Knowing what he knew, Nathan's eyes never left her legs until she reached half way down the stairs to be replaced in his eye line by her tits straining at the buttons, daring him to touch them.
Nathan, turned his back and took out his phone, unlocking it with his thumb. What he'd forgotten was that he hadn't closed the email attachment he'd been looking at and as his phone came to life, clear as day on the screen was his favourite picture of his aunt. Legs wide open, panties pulled to the side, inviting him to run his tongue alone her wet hole. Closing the email app urgently, he hoped that Elaine was either looking the other way or had her view blocked by his shoulder. From her point of view, Elaine saw everything and now knew for sure that the feeling was mutual and her nephew wanted to fuck her just as much as she wanted to know what his cock would feel like inside her.
'Well that changes things', Elaine thought. 'Do I just ask him out right to fuck or do I still seduce him and make him think it was all spur of the moment? She was shaken from her thoughts by Nathan's deep voice ordering the food delivery and sauntered past him back in to the kitchen where she reached up on her tip toes to grab wine glasses from the top shelf, fully knowing that her dress would rise up, barely covering the arse that she wanted Nathan to be seeing while he fucked her with abandon from behind. As Nathan finished the call, Elaine turned around to catch him staring at her legs, not knowing that by reaching up she had caused the third button down to slip open and as she turned round her full left breast was on show. Nathan couldn't help but stare causing Elaine to notice her wardrobe malfunction and with a chuckle and absolutely no urgency placed the glasses on the kitchen work surface and redid her button, recovering her modesty at least partially.
'Spoil sport', Nathan commented with a new flirtiness in his tone.
'Haven't you seen those plenty enough?' Elaine was enjoying this now. It had become a game to see who was going to admit they wanted the other first and she knew she was an expert at making men want her. She decided to really ramp up the tension and make him desperate to fuck her. She poured two glasses of white wine and went and sat at the dining table. She removed her stash box and pulled out a bag of sticky sweet cannabis and placed a bud in her grinder and proceeded to roll herself a joint.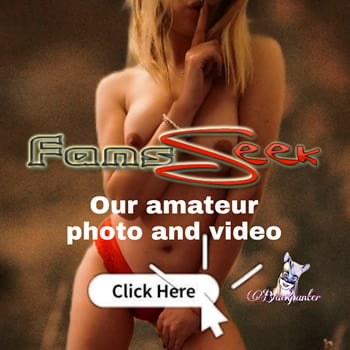 'Joining me?' said Elaine, strolling in to the garden. Her fuck me heels still making that sexy clip clop as she walked and the height of the heel making her arse sway with each step