'Yeah go on then.' Nathan replied as Elaine got to her feet and walked across to the wall switch near the TV that turned the heating unit up on the hot tub outside. Bending over the crotch of her underwear was on show and was now so wet and see through from the load Nathan had left inside her and now how much her cunt had self lubricated as she worked on her nephews cock that Elaine's pussy was undeniably visible through her panties.
Adjusting his cock, which had stuck itself to his leg with a combination of Elaine's saliva and some of his cum that had been coughed up when his aunty gagged for breath, Nathan also stood and followed as Elaine walked from the living room, turning to head upstairs as she regained a normal breathing pattern. Reaching the top, Elaine walked forwards to her room and Nathan headed to his. He removed his sweat stained t-shirt and stood there rubbing himself as he rerun the last half an hour in his head.
'No point in a bikini' thought Elaine, removing the pretty lace lounge wear that now looked liked she had worn it to a bukkake party. She finished wiping the remnants of Nathan's seed from her chest and wrapped a towel around herself and grabbing a second towel headed to the room next door to find herself impressed that her nephews cock was hardening once more as he sat on the edge of his bed, eyes closed, clearly reliving what had happened since his arrival at his aunt's house that evening.
'Don't waste it, Sweets.' Said Elaine, breaking Nathan from the erotic rerun going on in his mind's eye. 'Come on, let's jump in the hot tub,' and with that she threw her nephew a towel, and opened hers playfully, jiggling her tits. 'There are still loads of places that you need to cum'. Wrapping his own towel around his waist, Nathan followed his aunt down stairs and in to the garden, only dropping their towels as they finished rinsing their feet in the foot bath and were hidden from the prying eye of Elaine's neighbours by the canopy normally used to shield Elaine from the mid day sun. Elaine stepped in first and as she lifted her left leg over the edge of the tub, Nathan got the briefest of glimpses of her arse hole.
'Mmmmm, I might just have to fuck that like that picture asks,' Nathan thought deviantly and his aunty lifted her other leg, giving the same view again. Elaine bent over to switch on the spa function of the hot tub that drove her to horniness at the best of times, let alone in this situation, and sat down, immediately feeling the benefit of one of the air jets passing between her pussy lips and over her clit. The moment she sat down and turned her head, Elaine was once again greeted by her nephews enormous member, again rock solid and ready to fuck, directly in her face as he manoeuvred past her and took a seat alongside.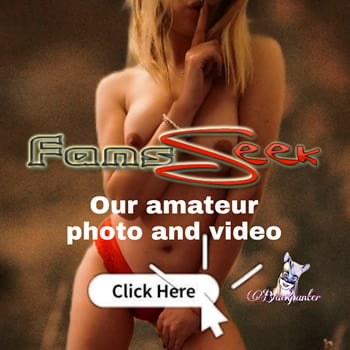 Elaine placed her head back on the inflatable pillow behind her causing her back to arch and breasts to raise to the surface of the water, froth and foam forming around them as the hot tub bubbled away. Somehow in the water they looked even bigger and Nathan was glued to the sight of his aunt's tits.