'Put your hands back where they were,' he instructed. Elaine would never normally allow herself to be tied up on the first night but this was weirdly ok for her as it was her nephew. Doing as she was told, she felt her hands drawn together tighter, causing an intake of excited breath from her. Using his most basic military skills, Nathan secured his aunt's wrists in a way that he knew she wouldn't be able to escape from unless he consented. That thought really gave him a thrill and he went back to urgently using her face.
Elaine wasn't being given any time to catch her breath. A few seconds of violent thrusts, followed by the feeling of her throat being invaded and blocked by her nephews enormous member, then just a moment's relief where she finally got to draw some air in to her lungs had her feeling light headed. On and on the face fucking went. Nathan had already cum twice that night and was set to keep going. Elaine's face was starting to ache as much as her pussy now. Her throat needed a break, her jaw was hurting, her chin was even getting red from the combination of Nathan's swollen balls hitting it and the amount of drool she had released as her mouth was invaded over and over.
'Cum for me, Nathan. Give aunty Bo your cum.' Elaine liked to talk filthy anyway, but she really meant it. She needed this cum badly. She needed it to get a rest from the hammering her young nephew was giving every hole, but more than that she was craving it to feel his hot sticky juice in or over her and to see the look of ecstasy and relief wash over his face. 'Cum over my face, there weren't any pictures like that. One just for you.' Elaine handed her phone to him.
'Use your tongue while I wank in to your mouth then,' said Nathan , taking his cock in his hand and squeezing streams of pre-cum on to Elaine's waiting tongue, snapping pictures as his aunt lapped up his fluid. Wanking his cock faster and faster, Nathan felt the welcome surge of adrenaline and his toes curl and thighs tighten and one, then another and then another load of cum exploded from his throbbing member. First landing in his aunt's hair, then coating her forehead with semen, running down her face as he continued to unload stick streams of spunk, hitting he back of Elaine's throat with one direct hit then slowing down to release smaller shots of cum on to her chin and lips.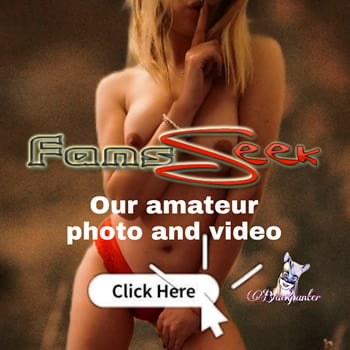 Flash, flash, flash went Elaine's phone in Nathan's hand. Then reaching round one final time, he took his aunt's ponytail in his hand and worked his entire length back down her throat, continuing to take pictures as her nose buried itself in his trimmed pubic hair, her throat tightening around Nathan's softening cock as she gagged. Flash, flash, flash carried on the camera phone, taking record of Elaine's most deviant blow job ever. Finally, and with sticky globs of her nephews semen causing a taboo connection between her chin and Nathan's cock, Elaine was released from the firm grip holding her in place while Nathan had finished letting his orgasmic wave subside. Drawing in a deep breath and panting for all she was worth, the slutty, most deviant of aunts sat back on her heels and looked at the camera one last time as Nathan took a final picture of her looking her most whore-ish. Nathan placed the phone on the old chest of draws he was standing in front of and reached behind Elaine's back and with a couple of pulls and an unlooping of his aunty's dressing down belt, her hands were released. Elaine brought them round in front of her, subconsciously rubbing at her wrists as she looked down to see red marks that she half hoped would be there tomorrow to remind her of this evening's antics while she was going about her day to day business.