With that she sat at the opposite end of the sofa from her nephew, who was still apparently semi hard from the view Elaine had of the outline of his cock in his shorts. 'So,' Elaine started, 'let's get it out there and said – what pictures did you see of me exactly? I know you saved them, I saw over your shoulder earlier, and you described a few of them, but let me see exactly what you've seen of me.' Elaine reached out and took Nathan's phone that he opened up and showed her exactly what he had wanked over so many times. Elaine scrolled to the top of the email that Nathan had open and took in exactly what her nephew had been looking at. Instinctively Nathan had began stroking his cock through his shorts. He couldn't help himself. Sat no more than 4 feet from him was his Aunty Bo with his cum causing a huge wet patch in her panties and her tits on show to him…and she was looking through her own slutty photos on his phone. He wanted to cum again at the very idea if it all.
'Come and sit next to me and look at them with me. You can tell me exactly what you think of them.' Elaine patted the seat next to her. Nathan shuffled over so their legs touched. Slowly he reached his hand out and placed it on her thigh. Despite the fact that he had already filled her with his fertile spunk, it dawned on him that he'd actually barely touched his aunt yet. Upon feeling his hand on her leg, Elaine parted her thighs a little, giving her nephew the access he needed to stroke up and down, creeping closer and closer to her dripping cunt.
As hard as it was to concentrate with her nephews manly hands running up and down her thigh, Elaine drew her and Nathan's attention back to the images of her on his phone. The first one showed her with a plain white background, deep throating a dildo that she had long since worn out. You could tell that she was jamming it down her throat enough to make her gag from the way her neck muscles were tensed.
'Did you cum to this one much?' Elaine asked, reaching down with her free hand and moving Nathans out of the way, taking over rubbing up and down his cock through his shorts.
'I normally scroll through them so I sort of start wanking to this one. Get myself nice and hard imagining you sucking my cock like that.' He was trying to keep his eyes on the screen but he kept letting his head fall back and close his eyes from the sensation of his aunties nails that she was now running along his shaft through the material and Elaine could see the start of a wet patch from all the pre-cum her nephew was leaking. Next was a picture of her against a wall in her bedroom, one leg raised on the end of her bed and with the tip of the dildo she had been sucking in the first picture entering her waiting pussy. She was topless and her sexy tits naturally swayed downwards as she bent a little to get the right angle of insertion. From the look on her face in the picture, the dildo was more than hitting the spot.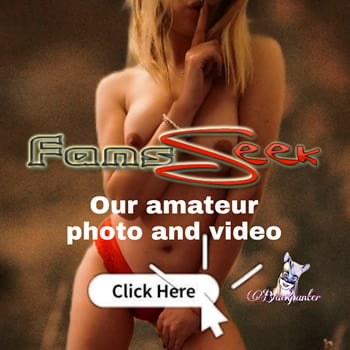 'I came to that one the first time I saw it. Literally seconds' said Nathan opening his eyes.