'Oh you will. I want you to cum while you're deep in my throat.' She gargled at him through a mouth full of saliva and pre-cum.
Elaine was enjoying seeing her nephew squirm and desperately try to keep from cumming, but she didn't want it to end yet. She loved getting herself lost in wet, sloppy blowjobs that drive the recipient wild and she felt particularly inclined to spend more time and attention than normal on the impressive cock in front of her. Dragging the tip of her tongue down the base of Nathan's cock, Elaine reached his swollen balls that were aching to release at a moment's notice and let her tongue roam across every inch of them. Taking first one, then the other entirely in her mouth, interchanging between harder sucks that took Nathan's breath away, to long strokes of her wet tongue that made his head fall backwards in pure bliss
The sight of any man in front of her reacting this way to her attentions would have been a turn on, but the fact that it was Nathan, her nephew barely able to keep himself together in front of her drove her wild and she began to lose herself in the moment, her inner slut making her way right to the surface once again and demanding to be heard. 'Get your camera out again, now you can get your own picture of me gagging', Elaine said with lust in her voice. Nathan picked up his phone that was sat next to him on the sofa and began to take pictures as his aunt inched his aching cock in to her mouth, testing how deep she would be able to take it in her mouth and also how long she would be able to keep her mouth that wide open before her jaw ached. The fading light meant that the automatic flash went as Nathan started to click away as he watched his dick disappear, bit by bit, in to Elaine's eager mouth. Reaching the back of her throat for the first time, the slutty aunt gave her first gag as she pulled her head backwards, still working her nephews shaft which was now covered in drool left behind when Elaine pulled up. Looking at her hand, she realised that her grip didn't quite reach the whole way around the impressive shaft in front of her and brought her other one up to assist. Placing her mouth back over the tip of Nathan's cock, Elaine became aware that the intermittent flashes of her nephews phone that had been going off as he took his own slutty photos of her had been replaced by a steady stream of light from his phone, illuminating her face and making the wet cock that she was working on glisten and realised that she was now being filmed.
Now inner slut Elaine was truly in her element and revelled in her starring role.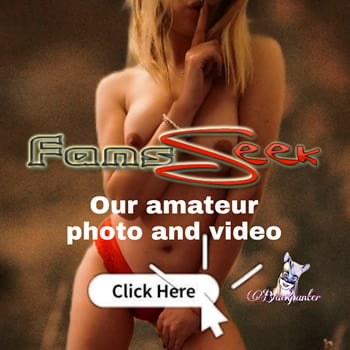 'Oh, you want more than pictures do you? You want to film Aunty Bo gagging on your huge cock?' And with that she dropped her head on to the waiting cock in front of her, both hands using her drool to lubricate the inpatient hand-job that was accompanying her mouth working up and down, pushing the boundaries of her gag reflex, desperate to work as much of her nephews cock in to her throat as she could stand. Elaine worked on Nathan's cock until she needed a break to catch her breath and wipe the tears that had formed in her eyes that the gagging had caused, her mascara running a little, adding to her slutty appearance even more. Looking directly at the camera she continued to egg her nephew on with her filthy words.