"Fuck, yes, I'll be good. I'll stay quiet. Make me cum. Please Nathan.' Came the desperate response.
It was like she hadn't had an orgasm in months thought Nathan, upping the intensity of his fingers. In and out, faster and faster, the water of the hot tub making give away splashes. Elaine's mouth was wide open now and she was barely breathing, trying to hold in the animalistic groans that she actually wanted to release.
'Urgh, fuck, yes' Elaine let go, her words louder than she'd hoped and if her neighbour was in her room, would definitely have alerted her to what was going on. Thrusting her hips even further upwards, her pussy muscles clenched around her nephews fingers, all but preventing him from further fucking her with them. Lust took over the slutty aunt and she sat up, pushing her nephew backwards so he was sat with his back firmly against the wall of the hot tub with the top of his manly chest and broad shoulders on view. Turning herself to face him, Elaine lifted her left leg across, straddling Nathan's thighs, his cock occasionally bobbing against her lower stomach. The fact that it went as far as her belly button and a little beyond, even in that position, didn't escape Elaine's notice and excitement and desire to feel stretched was joined by a little apprehension. Earlier had certainly left her insides tender and he had only been there for a moment of minutes. 'If he fucks me like I think he might, I don't know how I am going to walk tomorrow,' thought Elaine. But right at that moment, she didn't care if she had to spend all of tomorrow sitting on ice packs, she wanted to ride her nephew and raised herself up accordingly, holding his throbbing cock upright, slowly lowering herself until she felt the tip part her already tender lips.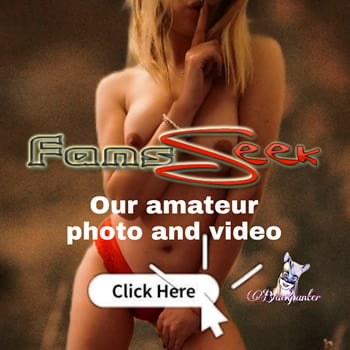 Elaine's jaw dropped as she looked in to her nephews eyes. The size of his helmet was really stretching her. She sat up again, adjusting her angle. This time she tilted the challenging member further towards her and sat back, taking the cock with more ease. In her new position, Elaine's body cast more of a shadow on Nathan's face and as she looked down, she couldn't help but recognise Mark, her brother, in his features. Her nephew was so similar to his Dad that, with the change of lighting, it could almost have been him sat there. Sitting back forcefully, Elaine allowed her mind to wander from one real life taboo moment to a realm of fantasy that she hadn't entered to this point. Staring her nephew deep in the eye but imagining his father, she let his cock enter her until she felt her cervix complain from the pressure. As she raised herself up to begin riding her nephew properly, Elaine's mind was still imagining her big brother's cock inside her thinking of the the protruding veins on the cock filling her as his, until the moment her motion brought her g-spot inline with the ridge of Nathan's helmet. Dragging the raised edge of his belle end across the most sensitive area of her insides was too much to handle and she stood up involuntarily with the electric waves running through her, her hand instinctively moving to rub her clit as fast as she could, stream after stream of cum erupting from her as she squirted all over her nephews face. Bending at the waist, Elaine placed one hand on the ridged wall of the hot tub next to Nathan's head and with the other reached behind his head and pulled him in closer to her still squirting pussy. The horny nephew put both hand through his aunt's parted legs, grabbing her tensed arse, pulling her tighter to his face until his tongue made contact with her pussy. Nathan could tell exactly what sort of pace was required from the urgency that Elaine was rubbing herself in to a fresh with and went to work accordingly, allowing his tongue to run right between her lips and with tense tongue almost fucking her hole.