I sat there at the dining room table fingering the thumb drive for a long time going through everything in my mind. I got up and grabbed my cell phone and pulled out the wedding folder that Donna had started. I called the function hall and asked about the booking for the hall on our wedding day and the woman who answered the phone was loudly flipping through pages and finally said, "I'm sorry sir. That booking has been canceled. It was canceled a week ago." I hung up without another word. I called the pastor at the church and the bakery and they said the same thing. I took a pen from the kitchen counter and wrote 'CANCELLED' and the date on all three of the confirmed reservations and wedding cake order and left them on the kitchen counter along with the thumb drive. If she came home while I was gone, I wanted her to know that I know.
I pulled my car out of the garage. There was one other thing that was bugging me about all this. There was no way Donna would drive out of this dead-end road and then return to drive past my house to Priya's house if she was trying to hide her trysts from me. I drove out like I was normally leaving the community. Several other dirt roads branched off from the primary dirt road. I turned left at the first one. Most of the houses along this road were just camps and had been vacant since Labor Day. I wasn't expecting to see any cars parked in any of these driveways but as I rounded a corner, there was Donna's car parked alongside Sylvia's car. From there, it was a short walk through the woods to Priya's house.
I drove out to the paved roads in a fog. I stopped at the Inn Restaurant and didn't even remember the drive. Time had stopped. I sat down in the waiting area of the restaurant, afraid of what I'd find there. My mind was blank. One of Donna friends saw me sitting there and was about to ask if I had a reservation but then she recognized me and said, "Jack. Are you alright? You look terrible." I asked to speak to Donna and got the answer that I expected and feared.
"Donna gave her notice two weeks ago, Jack. You didn't know?" I stood and headed for the front door without answering her question. She loudly spoke, "Jack. Are you okay?" I couldn't think of any other way to disprove what I already knew was true, other than to not find her at Priya's house so I drove there. I parked in my garage and walked down the road to Priya's front door. I rang the doorbell and then thought that I shouldn't have, but I was dying and I just wanted to be put out of my misery.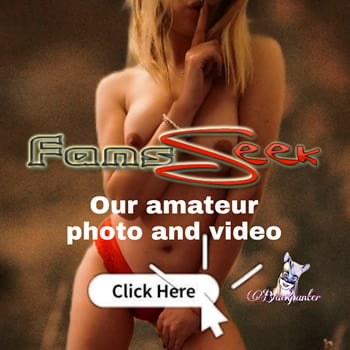 Minutes passed before the inner door slowly pulled open. Priya was standing there in a robe. She was trying to appear nonchalant but her face was flushed with sexual heat. I'd seen that many times before. I said, "Is Donna here?" Priya bowed her head and looked at her fingers. She didn't answer before I continued, "Donna and Sylvia are here aren't they?" She looked back up at me with tears in her eyes and just nodded. I nodded too and staggered back from her screen door.