Alicia lifted her pussy off my cock and I felt Kayla grab it and shove her hips down my shaft. I groaned hard. Kayla was the more accomplished cock-sucker of the two and she pushed slowly all the way down to my balls and I groaned again and muttered, "Oh fuck."
Alicia smiled down at me and said, "She's good isn't she." I nodded and groaned again as Kayla pulled up my shaft and pushed her lips all the way to my balls again. Then she pulled off and guided my cock back to Alicia's pussy and she resumed her previous furious pace. I could feel my balls churning as my orgasm circled in from far away. Alicia pulled off again and Kayla took her turn with her deep-throats before pushing me back into Alicia's pussy.
My climax stopped circling and was coming straight on when Alicia's facial expression revealed that she was about to blow too. Her pussy was clenching on my cock and Kayla knelt down low and began running her tongue along my shaft and off to Alicia's anus when she drilled herself back down again.
These two must have had this down to a science because when I tensed and heaved my hips up into Alicia, she took two long streams of cum and then pulled up and off as Kayla shoved her lips over my glans and drank down all the remaining shots, swallowing as she needed to.
When Kayla was satisfied that I was done, she pulled her lips off and pushed my cock back in Alicia's pussy and she stood up and came around to the side and bent down and shared the remains of my cum between them. Alicia's pussy was still pulsing gently on my softening cock.
Alicia struggled to get out of my lap and then shoved her lips back on my glans and flicked her tongue around my shaft and then she pulled off and stood up. She looked down at me and said, "Whoever was on that monster last night is gone now." She giggled and pulled her bathing suit back on as Kayla tied it in the back. I pulled my bathing suit on and we were in the midst of kissing each other when Kayla urgently said, "Oh fuck Alicia, your husband just drove into the driveway. I turned to look but I didn't see anything. It was possible that a car had come up the driveway and was now blocked from my view by the house. Kayla had a frightened look on her face and Alicia bent forward and licked a wad of cum from her chin. She looked at me and said, "You should go. He gets violent."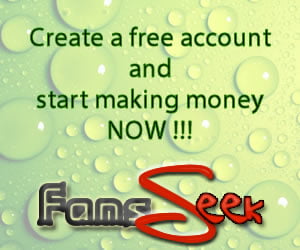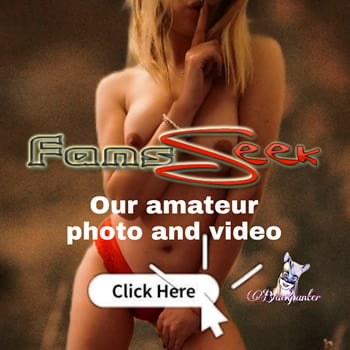 I glanced back at the driveway, wondering if I should stay to protect Alicia if he did get violent but then I thought, 'He wouldn't try anything with me here but he could level his violence on her when I left.' I stepped into my kayak and sat down in the cockpit. Kayla and Alicia pushed me off the beach and I casually paddled back the way I had come. I watched Kayla and Alicia hurrying across the lawn to the house. When I rounded the point, I could see the entire driveway and the front of their house. There was no car. I said loudly to myself, "I'll be fucked. They conned me for sex." I thought, 'Why the ruse? All they had to say was 'let's fuck'. Oh well, they got what they wanted and so did I. No harm, no foul.'