Inside Priya's house, I heard a thunder of footfalls pounding down the staircase and Donna, dressed in a mid-calf length flannel nightshirt hurried to the door. She was huge with child. She stood at the screen door and cautiously smiled at me. I understood why. I put Priya down and pulled open the screen door and stepped inside toward Donna. She stepped back not sure what I was going to do. I reached out to her and she flinched when I put my hand on her hard, distended stomach. She stepped back away from me. I stepped closer and wrapped my hand around her back and pulled against her resistance until she was pressed up against me. She arched her back so she could still scan my face to determine my intent. I bent forward and gently kissed her. She hesitated with her response and then she threw her arms around my neck and kissed me hard as she burst out crying. She tucked her face into my neck and sobbed as she held me tight.
The screen door opened behind me and Priya and Frankie came in and Priya closed the inner door to keep out the cold. In the middle of Donna's sobbing she said, "I'm sorry Jack. I'm so sorry. I've been terrified that I'd never see you again and then terrified that I would and you'd still hate me. Thank you, God. Oh my God. You're here." She pulled my face down for another kiss and Priya joined us in a three-way hug and kiss. Frankie was all smiles as she watched the three of us.
I guess Priya noticed my new physique from the workout therapy, because she was running her hands over the ripped muscles on my back, shoulders and chest and stomach. I'd never been ripped like this before and Frankie sure liked it. I wouldn't have been surprised if Priya had run her hand down into my pants but that was more Sylvia's style.
When we separated, I introduced Frankie. Both Priya and Donna were giving her sultry looks. Frankie knew the entire story so she was aware of their sexual proclivities and she was amused by their stolen glances. Donna asked where I had gone and I told her that it didn't matter and offered no further information.
I told Donna that, if she would allow it, I wanted to have a part in our baby's life and she burst out crying again and threw her arms around my neck burying her face in my neck. When she collected herself again, she apologized saying that she had been very emotional lately. She wrote it off to her pregnancy.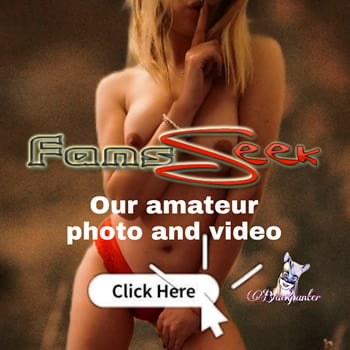 A few days later Priya called to tell me that they were heading for the hospital. Donna's water had just broke. It was a couple days before her due-date. Frankie and I followed them and Donna insisted that I be in the delivery room along with Priya. The hospital staff weren't nuts about so many people to trip over. Her delivery was textbook. The baby was a girl with a mop of very light blonde hair. After they waved the baby under our faces, they quickly whisked her away. Priya and I returned to the waiting room while they tended to Donna. Sylvia was talking with Frankie, not knowing who she was. Frankie, knew who Sylvia was but didn't let on. I walked through the waiting room and bent down and kissed Frankie and said, "It's a beautiful girl."