Martina's fingers on my balls were replaced by her lips and tongue as she had rolled onto her back and pushed her head between my knees. Fuck, she knew what she was doing and I let out a groan in response. Eva's face scrunched up in an obvious display of an oncoming orgasm and the long "OOOOHHHH" morphed suddenly into an "OOOHHH SSSHHHITTTTT," as her pussy clamped hard on my cock again.
I could feel my own orgasm building and I had to shake Martina loose as I suddenly ramped up my pace, which caused Eva to scream again. Martina resorted to lashing my balls with her tongue as they flew past her face. Eva felt my sudden surge in hardness and gritted her teeth and pinched her eyes shut tight as my orgasm rolled over me and I blew a powerful burst of cum into her as she screamed again. I hadn't cum in a while and I could tell the quantity of cum that exploded into Eva was huge and the number of shots was more than usual too. She groaned with each salvo as I drove my hips down with each one.
Martina pushed herself further under me to catch the cum that was being pushed out of Eva's pussy and running down over my balls. I could feel her licking my balls. I held my weight off Eva as she pulled herself up to kiss me. She was cooing with pleasure. We both knew my cock was still hard inside her and she pushed herself up my shaft again forcing cum out of her and into Martina's open mouth. Five orgasms or fifty, Eva was not going to be satisfied as long as my dick was hard.
Martina saw that we were starting to go again and she spoke up as she pulled herself out from under me. "Eva. With all due respect; what about me? This was my idea, if you remember our conversation in the lady's room." Eva stopped forcing her pussy up my shaft and collapsed back on the sofa.
She giggled and said, "You're right Martina. I shouldn't be hogging all the cock. I'm sorry."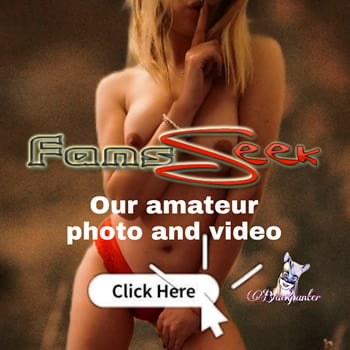 I kissed Eva and said, "Ladies. I'm right here. You're talking about me like I'm an animated dildo or something. Eva got laughing and her pussy pushed me out in the process. Martina didn't waste a moment as she grabbed my cock as if she was afraid that she'd never get it back again. Eva pulled out from under me and sat Indian-style on the floor beside the sofa. I turned onto my back and Martina scrambled up on my lap and planted her feet at my waist and guided my cock into her pussy. I started rocking my hips up and down as I figured there was no way she was going to add to the motion and then she surprised me. She said, "Take my wrists and I'll take yours." I did as she requested and she began pulling herself forward by pulling on my arms. Then she released and dropped back again. She was fucking herself but I was providing most of the motion. She was expending a lot of energy and I didn't think she'd last very long but then she surprised me again when she pulled her pussy off my cock and positioned her anus on my glans and groaned hard with clenched teeth and pushed my hard cock into her ass. The air she had been holding in her lungs exploded from her as she pushed past the glans and my shaft plunged deep in her bowels. She screamed as she continued to push down. I had fucked a few asses but never like that.