Alicia spit on my cock again and rubbed it in with her hand. She wheezed out, "Fuck. You have a big cock. It's twice the size of my husband's." She pushed her lips back on and resumed her blow job being careful to not push down too far. When she was satisfied that I was as hard as I was going to get, she stood up and stepped up into my chair and eased her legs down past me so that her legs were inside the arms of the chair and pushed through so her feet were on the ground. The low seating position and backward angle of the seat made it possible to have complete control as she held my cock in position and slid her pussy on.
Alicia stopped as my glans pushed in and she groaned and shook her head. Her hair flew and then settled to cover her face. She reached up and pulled her hair aside and smiled at me as she clenched her teeth and pinched her eyes shut as she slowly pushed down my shaft. She was holding her breath until she hit her depth with a groan and then she blew out the air with a long, "JJJJEEESSSSSUUUUSSSSS." She stopped there and opened her eyes. She mumbled, "Fuck. That's huge. Let me adjust." I just nodded and didn't move. I couldn't add much sitting so deep in the chair. The only advantage I had was that my feet were firmly on the ground and with some effort, I could leverage my hips upward.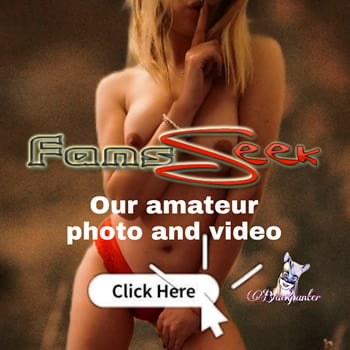 She pushed herself up with her legs and groaned again and then dropped back down and stopped again. She said, "Are you ready?" I chuckled and nodded. I thought I was but when Alicia started fucking me by pushing up with her legs and using gravity to drop herself back on again, she was so frantic in her motion that I groaned out and braced myself for her onslaught. She was moaning out, "OH OH OH OH," with each thrust down my cock. She dropped too far a couple times and she yelped and flinched but it didn't even slow her down. Her hands were on my shoulders and I cupped her big round tits in my palms as I rolled her nipples between my thumbs and index fingers. She screeched loudly and kept on going. She started chanting, "Oh Jesus. Oh Jesus. Oh Jesus." I was watching her tits bobbing up and down in my hands in synch with her thrusts. I didn't notice Alicia stretch her face up until I saw movement in my peripheral vision. She was kissing Kayla over my shoulder. I was startled by Kayla's sudden appearance but then my cock hardened as I watched them kissing with such incredible passion. They were obviously more than friends. When they broke their embrace, there was some kind of communication between them and Kayla moved around behind Alicia and went to her knees out of my sight. Then I found out what they had planned.