Kayla struggled out of her chair and stood up. I stood up too. It was a habit that I was chastised for more than once by feminists. Alicia was walking across the lawn toward us and Kayla said, "Be as kind as I know you are. She's so fragile." She reached out and touched my arm and then retreated toward house. As they passed each other, Kayla stopped Alicia and hugged and kissed her. Words were exchanged but I couldn't hear them. Kayla continued to the house and Alicia walked toward me and sat down in her original chair. My big head was saying that I should go. As usual, my little head was screaming, 'stay'. I sat down too.
Alicia took a sip of bourbon from her coffee cup and said, "I suppose Kayla laid it all out for you." I looked at her as she took another sip of bourbon and smiled. She had gone back to the house to fix her hair and apply her makeup of all things. She was attractive before but she was stunning now. I didn't respond to her statement and she didn't wait long to make her move.
She leaned toward me and closed her eyes as she offered me her lips. I kissed them tenderly and Alicia moaned and leaned in harder and kissed me with considerable passion. I gave her back what she was giving. We continued like that for several moments. She was breathing very erratically as she continued to moan into my mouth.
I figured that at some point real soon, she'd get up and lead me to the house. I had resolved to go with her. My dick was already rock hard and pushing on my bathing suit. She pushed herself out of the Adirondack Chair, which is no easy feat, especially when you're drunk. I started to get up too but she pushed me back into the chair. I went slack-jawed when Alicia reached behind her back and untied her bikini top and lifted it over her head. She grinned at me when she saw my cock jump in my bathing suit. The sultry expression on her face told me that we weren't going to go up to the house. She slithered out of her bikini bottom. Fuck, her body was amazing, standing there backlit by the rising sun. She had broad shoulders and slender arms. There was perfect symmetry from her chest to her narrow waist to the flare of her hips which blended perfectly with her thighs down to her ankles. I scanned from her head to her feet and back up again. She giggled at what was probably a stupid expression on my face and said, "Do you like what you see?" It was a rhetorical question and I didn't even have time to respond.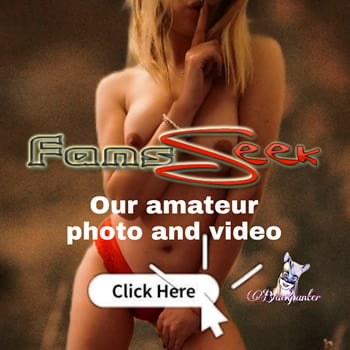 Alicia dropped her naked body to her knees between mine. She untied my bathing suit and looked up at me as she pulled it down. I lifted my butt to provide assistance. My head snapped back against the chair as she pushed her lips over my glans and ran her tongue around the ridge a few times. I moaned this time. She 'cooed' and pulled her lips back and said, "Yum. You've had sex recently. I can taste her." She ran her tongue around my glans and smacked her lips. Then she slowly pushed down my shaft as I pulled my head forward to watch. She was looking into my eyes as she bobbed up and down on the top half of my cock. She hadn't touched it with her hands as she stopping her blow job and pushed herself further down my shaft. She made it another inch or two before she humped up and gagged and pulled back as saliva flooded from her mouth. She gagged again and coughed the saliva out. She was embarrassed as she wiped the saliva on the grass. She spit what was still in her mouth on my cock and started jerking me off while she cleared her throat.