I laid back in the bed and reluctantly processed the changes I was noticing in Donna. I dredged up all the odd incidents and my analytical brain attempted to piece together a plausible explanation. In the end I came up with hormones. I had no first-hand experiences with pregnant women and the changes they endure, so I wasn't completely sure that I had the answer, but I wrote it all off as hormones and that soothed my concerns.
If I looked closely, I could tell there was a baby-bump there. With clothes on even I couldn't tell. She continued to work nights at the Inn Restaurant, in spite of my badgering her to quit. She said that she enjoyed it and would stop when the baby made it too uncomfortable. I gave up trying to change her mind.
She left every afternoon around 3:30 PM and got home around 10:30 PM. I spent the afternoons preparing for winter by carrying most of the deck chairs and tables to the basement and I had a guy come and pull my boat out for storage before the water in the lake got too low. I lifted the docks with winches until the legs were out of the water. Ice flow would rip them off if I didn't.
Our wedding was ten days away. I was ready and I assumed that Donna's preparations were ready too. I hadn't seen her working on anything lately but she said everything was ready whenever I asked her. She prepared for work that afternoon like always and she came and pushed herself to me and stretched up for a kiss like always and said she should be home at the usual time and she was gone.
Five minutes later my doorbell rang and Jacob was standing in my breezeway when I opened the door. He had a sheepish look on his face and his laptop in his hand. I smiled at him and said, "Are you here to show me some more hot recordings of Donna and me?" He just shook his head. I smiled and continued, "You're going to remove the camera that you put back in my ceiling fan, right?"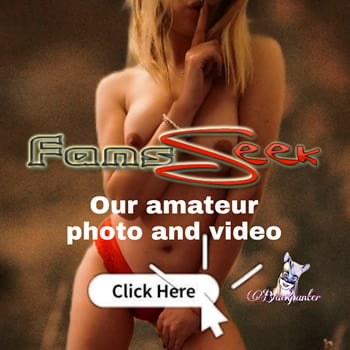 Jacob said, "I can, but you need to see this." He walked past me into the house and I followed him to the dining table. He opened his laptop, inserted a thumb drive and pushed a couple keys. The familiar four blank rectangles appeared on the screen. They were all black. Jacob sat down and I pulled a chair over beside him and did the same. He pressed a key and the top left frame came alive. He put it on full screen and it was a bird's eye view of Donna pulling a stepladder across the floor of Priya's living room. She adjusted the legs and stepped up to the second rung. Her face got larger on the screen as she got closer to the camera. She was wearing clothes that she dressed in to go to work. She donned her period style costume at work and then changed back to her casual clothes at the end of her shift. Her arms came up and were out of sight from the camera and then the screen went black again. Jacob said, "She found the camera and removed it."