The band took a break which made it much easier to visit. Eva and Martina were in town for Eva's company. One of their suppliers, who was a major provider of local labor, was not performing and they were there to 'fix things'. Martina was a Process Engineer supporting that effort. I explained that I was living close by but I didn't go into any details on why. I was prepared to explain that I just couldn't stand the thought of another winter at home, but she didn't ask for any further explanation. Martina got up from the table and motioned for Eva to go to the lady's room with her. Eva resisted but Martina was insistent so they both left the table. I, along with every other guy in the bar, watched them go. I was thinking, 'Fuck, what an awesome ass.' I was certain that every other guy was thinking the same thing.
When they came back, the band was moving back onto the stage. Eva said, "Let's go somewhere quieter so we can talk. We have rooms here at the hotel or we could go to your place."
I said, "Lead the way. We finished our drinks and I paid my tab. We took the elevator in the lobby to the tenth floor. My heart was pounding in my chest in anticipation. It had been some time since I'd felt that sensation. My cock was reacting to my recollection of the last time I saw Eva in her ivory tower office. As we stepped out of the elevator to the surprisingly plush carpeting in the hallway, I asked Eva, "How's Jackie?"
Martina spoke for the first time, "You know Jackie?" If I didn't already know from the black hair and the light coffee colored skin and the particularly short stature, her accent confirmed that she was a Latina and probably of Mayan ancestry.
Eva casually said, "Jack and I met when I was on vacation last summer. He visited me at work a while back and he met Jackie there." We stopped at a door and Eva pushed her keycard into the reader. The reader beeped and she stepped into the room, followed by Martina and then me. The hotel room turned out to be a two-bedroom suite and it was much fancier than I would have expected for this Podunk town. Martina walked through the living room to what was apparently her room. Eva offered me a seat and fixed me a drink and said she wanted to get into something more comfortable. I knew the code. My mind raced through my visit with Eva and Jackie and by the time Eva returned dressed in a 'one size too small', ribbed tank-top with no bra and tight nylon athletic shorts that accentuated her ass, my cock was as hard as a steel pipe. Martina didn't come back, which was fine with me.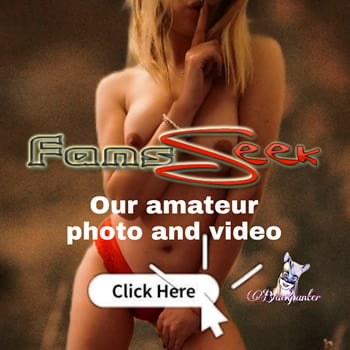 Eva didn't waste another moment with chit-chat as she sat down close to me and leaned in and passionately kissed me. I responded in kind. Our hands were all over each other. It had seemed like ages since I was aroused and I had to break our embrace for fear that I'd cum right there in my pants like a teenage boy. She didn't make it any easier when she went for my zipper. I pulled her tank-top off over her head which slowed her attempts to get my pants off. We were both already panting as our lips collided again. She was kissing me everywhere as her hands went back to my belt. When I found her neck with my lips, everything stopped. Her eyes went wide as she moaned out, "Oh my God, Jack. You know right where to go." Her hips pulsed forward and back several times and her breath caught in her throat as she groaned out, "I'm cumming Jack. Oh Jesus. How do you do that?" She fell back against the arm of the sofa and as her hips continued to pulse, she pulled the nylon shorts to the side revealing her clenching pussy and bubbling juices. She ran an index finger to her clitoris and touched it and I thought she would launch right off the sofa.