I read on line that one approach to kayaking was to paddle full out, as fast as you can until you feel the burn and then rest for a few strokes as you coast. Then repeat. According to the article I should be able to go indefinitely this way and I found that I could. I always stayed on the shoreline. You took your life in your hands by venturing out into the powerboat lanes. I had been warned that one kayaker had been killed when he was run over by a cigarette type rocket ship on water. It seemed like everyone had one of those. There were also pontoon boats on the lake, but they stayed out of the way too. It was much easier to negotiate with them and just like at home, it was illegal for the power boats to be at high speed close to shore or other boats. Just like at home, boaters here waved when they passed or overtook you. I just nodded when they waved to me.
I was in the midst of a stretch of power paddling as I came around a point of land. I had passed that point many times and there had never been anyone sitting in wooden Adirondack Chairs lined up along the shoreline. They were being used today by two thirty-something women in bikinis sipping on cups of coffee and enjoying the warmth of the rising sun. One of them was sitting back in her chair with her eyes closed. The other saw me come around the point and she elbowed the first one. I slowed as I stopped paddling. I was about to coast on past them and just nod to acknowledge their presence. I didn't want to presume that they wanted to talk to me. But then woman number two did speak. She said, "Good-morning. Would you like a cup of coffee?" It was a pretty lame effort to start a conversation, but it was enough. I dropped the face of the paddle in the water and pulled forward, which stopped me dead in the water and pivoted my kayak toward the beach all in one motion.
I paddled my kayak onto their beach and carefully stood up and stepped out. Woman number one got up and went back to the house and returned with a hot cup of coffee and a bottle of bourbon and asked if I wanted booze in it. I smiled and nodded and she poured the bourbon until I said, "When." Two hours later, we were all buzzed. It occurred to me that I had been in that condition a lot lately.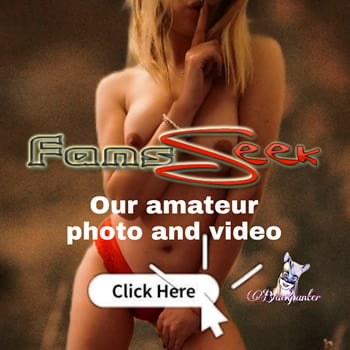 Woman number one's name was Kayla. She was single and she seemed to have absolutely no interest in me and didn't engage much in the conversations. She was a smoking hot red-head. I wasn't fond of red-heads as a rule but there are always exceptions to every rule. She was very attractive and her bikini top barely contained her obviously enhanced breasts.