Frankie adored little Anna as did I. We made a big deal of her at the reception. Frankie wasn't showing her baby bump yet which put off the comments until the baby was born and people could do the math on their own and snicker if they chose to. It was an amazing day. We Honeymooned for a week in the Caribbean.
When I proposed to Frankie, I didn't have an engagement ring in hand as it caught us both by surprise. I had made plans to return to the Jewelry store in the city to hopefully return Donna's engagement ring and buy a new one for Frankie, but she said that she didn't need 'a stupid ring', all she wanted was me. That was the way she put it. She rebuffed several efforts to change her mind. When we had been on our Honeymoon for a few days, I took the opportunity to browse through the ritzy shops around the lobby of the compound. I couldn't help but look through their expansive collection of engagement rings and one kept pulling me back. I resisted the pull for a few days knowing how Frankie felt about it.
Then, one early morning, shortly after the shop opened, I lost the battle and purchased the ring and I had the saleswoman package it in the biggest box she had. She looked at me with a bemused look and did as I asked. She wrapped it in beautiful wrapping paper and put a bow on it. I couldn't wipe the grin off my face as I carried the box back to the room. Frankie was in the shower and I put the box on her pillow.
It didn't take her long to spot the box as she came out of the bathroom. She looked at the stupid grin on my face with her hands on her naked hips and cocked her head at me and said, "What did you do?"
She grinned back at me as she sat on the bed and picked up the box. She hefted it and shook it and to all appearances it felt like an empty box. She pulled off the bow and stuck it to her right nipple and giggled as she flexed her pectoral muscle that she had acquired from our workouts and the bow jumped up and down. I got laughing and so did she. She was opening the wrapping paper one piece of tape at a time and then she grew impatient and began tearing at the paper like kids do with their Christmas presents. She turned the box in her hands looking for any markings that would reveal the contents. There were none. She kept glancing over at my grinning face as she yanked open the box and peered inside.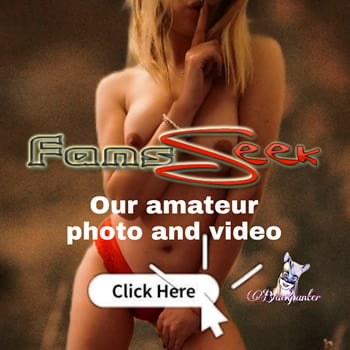 She reached in and parted all the packing tissues and found the small velvet box in the middle and she stopped and looked at me as tears formed in her eyes. She obviously knew what was in the velvet box and I half expected her to be pissed off at me, but she wasn't displaying any form of anger. I kept right on grinning and motioned for her to look in the small velvet box.