I leaned forward and pushed my lips to her sex and she screamed which brought Martina running from her room. She stood there watching as I tongued out the rest of Eva's orgasm and forced another one. By then Martina had sat down in an upholstered chair with her right leg up on the arm with her robe pulled to the side strumming her pussy. As Eva groaned into her second orgasm, Martina quickened her pace to cum at the same time. They were both screaming and not very quietly either.
I pulled my lips off Eva's pussy and kissed her clitoris, which resulted in a snap of her hips. I kissed my way up her flat stomach to her breasts. Her nipples were like nails and I sucked each one to my lips and flicked my tongue around them which prompted a, "Oh fuck Jack. I need your cock. Don't tease me anymore." She grabbed her tits so I couldn't tease her nipples any more. I moved up to her shoulders and then to her neck and Eva was whimpering as she tried to push her pussy against me. My belt, which she had yanked open dragged along Eva's thigh and across her sex which caused her to scream again. Martina was watching as she lazily dragged her fingernails through her sex.
Eva was frantically trying to find the belt brushing against her clitoris. Once she found it, she traced it back to my pants and she unbuttoned my pants which led her to the zipper. When she got it down, my cock burst out into her palm. When she got a good grip on it, she pulled it toward her sex.
When my glans touched her sex, she released it and tried to push herself onto my shaft. I kissed her lips and eased my hips back pulling my cock back. She moaned, "Oh please Jack. You're killing me." Martina dropped her leg off the arm of her chair and moved to her knees as she moved around so she could see.
When Martina saw my cock bobbing a few inches below my stomach and an inch from Eva's pussy, her eyes went wide and her mouth hung open as she muttered, "Holy shit Eva. I thought you were exaggerating in the lady's room. Eva gave Martina a sultry grin and then turned the grin to me and said, "Give it to me Jack. Please."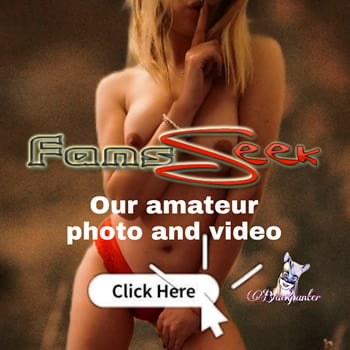 I did as she asked as I dragged my glans through her sex from clitoris to anus and then pushed steadily into her. She was chanting, "Yes. Yes. Yes," as I found her depth and starting rocking my hips forward and back. She joined the action as she began rolling her hips counter to mine. Martina sat down on the sofa behind me and cupped my balls in her hand as I fucked Eva. I hadn't gone more than a half-dozen strokes before Eva exploded into a huge orgasm that pulled another scream from her throat. I bent down and kissed her lips to silence her scream. She responded to my lips by sucking my lower lip between her teeth and bit down gently. I kept on fucking her in slow steady thrusts and she released my lip to gasp air into her lungs, which she promptly exhaled in a long, "OOOOOOOHHHHHHH," that was interrupted by the momentum of my thrusts.