Priya said, "I'm sorry Jack. I'm really sorry." I just nodded as I turned to leave. Priya yelled, "Jack? Come join us." I didn't provide any response and I returned to my house as devastated as I had been when Anna died and just like it took me three years to discovered then, my reaction now was to get away. I wrote my phone number on a sticky-note and went next door and gave it to Jacob with directions not to provide it to anyone, ever.
Jacob looked at the note and said, "Jack, this is your cell phone number. Everyone has it." I just shook my head. I wasn't thinking clearly. I told him I'd get a burner phone and be in touch but I had to get away. He teared up and nodded and we man-hugged.
I was half way through packing a suitcase when Donna came crashing into the house yelling, "Jack. Jack?" She swept through the kitchen and stopped there for a moment before continuing into the living room. She found me in the bedroom closet pulling clothes off hangers. She stopped when she saw what I was doing and then she eased into the room. Her clothes were all askew. She had obviously dressed quickly. She was holding the papers from the kitchen counter but she wasn't looking at them. She was breathing heavily from either the run home or the sex she had been engaged in when I rang Priya's doorbell. It was probably both.
She lifted the papers in her hand and flipped through them and then she burst into tears as she sobbed through her explanation. "I'm really sorry Jack. I didn't want you to find out this way. Priya told me I had to tell you. I just couldn't bear to hurt you. I love you Jack, but I can't marry you. I'm so sorry." I kept right on packing as she apologized. She tried to press herself to me but I pushed her back and she sobbed harder. "You're just gonna leave without saying anything?" I just glared at her and didn't respond as I moved past her to my bureau. Then she hit me with the big guns, "What about your child?" That stopped me dead in my tracks.
I looked at her, as she wiped tears from her eyes. I said, "This was always just about getting pregnant, wasn't it?"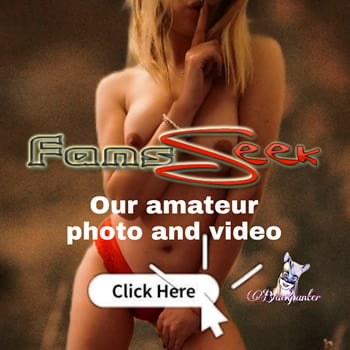 Donna sulked and nodded as she said, "It started out that way, but then I fell in love with you. Sylvia and I have always preferred attractive women over men. We grew up thinking that it was wrong and at some point, we immersed ourselves in men hoping that we could change. Sylvia fucked anything with a dick and I wasn't much better. Nothing changed but we came to like sex with men too. So, we labeled ourselves as bi-sexual and that had a better feel to it. I was genuinely ecstatic when you proposed. I thought maybe I could have it all: A husband that I loved with our child and my sister and the money. Then I saw Priya and I was in lust and then that night when she and Divi joined us. After that I couldn't, I can't, get enough of her. She was all I thought about and she feels the same way about me. She said she'd been fighting the urges for quite awhile but Divi seduced her earlier this summer and she was hooked."