Eva looked at me with a look of total fascination. I guess she had never seen anything like that before either. Martina hit bottom and pulled back up to the tip and then slammed her body back down, nearly knocking the wind out of me. I was ready for her after that and she fucked her ass through two huge vaginal orgasms. I was gritting my teeth in an attempt to keep up with her. She was obviously searching for an anal orgasm and I wasn't sure she wouldn't kill me before she got one. Eva watched the whole thing with an expression of awe on her face.
Martina suddenly ramped up the pace even more as she leaned back and braced herself on my ankles. I could feel her body tense and then she erupted in a loud low-pitched guttural groan and started chanting, "Yes. Yes. Yes," with each 'yes' getting louder until she screamed out, "Oh God. Yes, yes, yes, yes." Her sphincter muscle clamped tightly on my cock and I couldn't move. I was so close and I had an automated urge to drive my hips to launch my seed. The only movement I could feel on my cock was her violent clamping sensation and it turned out to be enough as I gritted my teeth and every muscle in my body seized as I blew my jizz into her ass. She began a low volume whimpering of, "Yes. Yes. Oh my God, yes."
Martina suddenly collapsed backward and I was forced to immediately sit up because my erect cock didn't bend back like that. She laid there almost comatose between my legs while her anus continued to spasm on my softening cock. I pulled forward and my cock slid out of her. She groaned until I was all the way out. Eva looked up at me and said, "Holy shit. That was amazing. I think Martina and I will have to have a few more company trips together."
Martina rolled over on her side facing Eva and said, "I knew you were a sex freak from my best friend, Jackie. She told me all about this guy. She couldn't remember his name, or she wouldn't tell me. He came to your office and fucked both you and her on your desk into the middle of the next week, was the way she put it. I would have been tempted to not believe her but she walked funny for several day after." Eva burst out laughing and nodded her head vigorously as she reminisced about that day.
Eva said, "We both smelled like French whores after and Jackie hurried back to my office after Jack left and we went another round in the office shower." She burst out laughing again and it tailed off to a chuckle as she was obviously lost in the memory. "Yes," she said, "That was a day."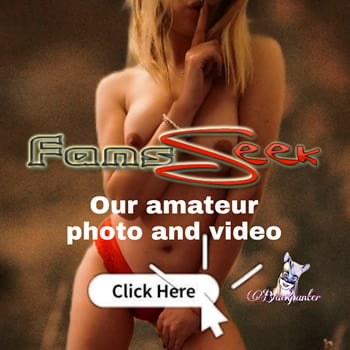 We sat around in their living room for hours after. Eva finally got around to bringing up what I was doing down there in South Carolina. I used my 'tired of winter' routine but Eva would have none of that. She said, "I heard from a friend of a friend who lives on your lake that you were engaged to be married; last, week, I think. I take it that went awry? Or you'd be here on your Honeymoon and we would have missed all this fun."