The office was huge. The floor to ceiling glass wall behind the desk presented an incredible view of the city below and the ocean beyond. In the distance, I noticed a plane rising off the ground in a steep ascent. The airport runway, straight ahead, ended at the shoreline. Jackie said, "Eva's in a meeting but I'll let her know you're here. Can I get you anything while you wait?" She was all smiles as if she knew exactly what I was here for. She stepped back to the door and started to leave but then said, "She talked about you a lot when she got back from her vacation. It sounded like just the kind of vacation she needed." I didn't know how to respond to that so I just nodded. She grinned at my discomfort.
Jackie checked the bulge in my pants again and closed the office door behind her. I adjusted the erection in my pants and walked around the office checking out the photos and awards on the wall. The display was very tastefully done. The furniture was plush and expensive. The dark cherry desk was massive and clear of paperwork. Only the appropriate desk accessories adorned the top. The burgundy chair behind the desk was leather with button-tufted arms and back. The other chairs and sofas in the room were the same but less plush. I sat in one of the chairs and watched the planes landing and taking off while I waited.
I hadn't been waiting more than ten minutes when the door suddenly opened and Eva walked in and quickly shut the door behind her. She was dressed in a gray business suit with a tight mid-thigh skirt. Her white shirt was tailored perfectly to display her big breasts and slender waist and flat stomach. Before even acknowledging me, she took off her suit jacket and came over to me and hiked up her skirt to her hips and slid onto my thighs. She pushed herself forward so that her sex pushed against my cock and leaned in and kissed me passionately as her hands went to the back of my head to hold me against her lips.
Eva broke our embrace and leaned back. Her face, neck and exposed chest was flushed red and she was already breathing hard. She said, "I hope you're here for what I hope you're here for." She grinned as she realized how odd her statement sounded. She cocked her head to the side and asked, "What are you here for?"
I teased her a little as I said, "I'm here for what you hoped I was here for." She giggled and playfully punched my arm. I chuckled and then I reached up behind her neck and pulled her back down for another passionate kiss. She dropped both hands to my crotch and rubbed my erection vigorously through my pants.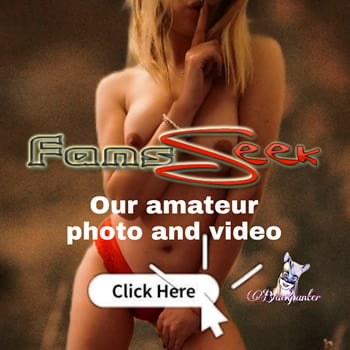 She grinned and said, "I see you brought all the necessary ingredients." I nodded and flexed my hard cock against her hand. She stood up and hiked her skirt back down as she started moving items on her desk to the far-right corner. She sat down on the edge of the desk and crossed her arms under her breasts. She looked at me with a sultry expression but she didn't seem inclined to proceed with what we were both there for. She wanted to ease into it.