The words 'hurry' and 'sex' didn't go together in my head. At least not in my big head. It was a different story for my little head. It was ready to explode it was so hard. This time my big head prevailed and I lifted Frankie's legs over my shoulders and moved my face down into her sex. She mumbled, "Oh my God," as her legs crossed on my back and she pulled my face into her. When my tongue touched her clitoris, she let out a half-scream. She started the scream and immediately squelched it when she remembered where we were. A woman's scream in the park would bring everyone within earshot. She clamped her hand over her mouth and groaned into it. She had lifted her hips up to my face to give me full access to her clitoris, vagina and anus and I worked them all with my tongue and lips until she exploded into a powerful orgasm. She screamed into her hand as her eyes pinched shut and a myriad of intense expressions washed over her face.
I kept right on going as I held her hips in place as she thrashed. She hadn't even recovered when she groaned out, "Oh my gawwd, Jack. I'm cumming again." A demonic growl poured from her throat as her hips began gyrating again. I pulled back to watch her roll through another huge orgasm. Her vaginal fluids gushed out and ran down over her anus. I bent down again and slurped her fluids from her anus and pussy and she screamed into her hand again.
When she could talk again, she pleaded for me to fuck her. I came up on my knees lifting Frankie's legs with me. Her hips came up in my lap and my cock stuck up between her thighs. She reached down and grabbed my cock and stroked my shaft to assess its hardness and then rolled her hips and pushed my cock into her pussy. The hardness of my cock made it difficult for her to get the angle right but she wanted it. I bent forward to allow for my cock to push into her and she immediately pulled me in with her legs. She gritted her teeth and seethed air in and out through them. She wasn't waiting for me. She was fucking herself furiously on my cock. I looked down at Frankie, thrashing under me and I saw Anna just the way I had remembered her. I reached down and put my index finger on Frankie's lips and she began to settle down. I 'shhhh'd' her and she slowed further. She gazed up at me with that pleading look on her face again and I 'ssshhh'd' again and she stopped her frantic hip thrusts.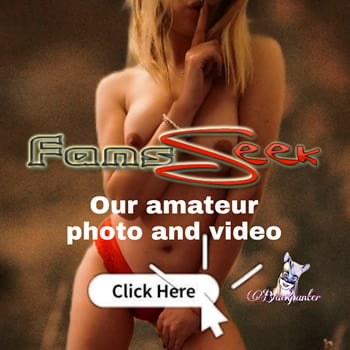 I didn't even realize that I'd said it until Frankie told me after. I said, "Anna, Baby. Let me make love to you." Frankie smiled up at me but didn't correct me. I lowered my torso to my elbows and I could feel her hard nipples on my chest. I kissed her passionately and she returned the passion with searching lips. I eased my cock into her pussy and pushed down until she flinched slightly. Her arms grabbed my shoulders as we kissed while I gently made love to her. I changed pace and depth and after a few minutes, Frankie groaned hard into another orgasm. She was gasping for air.