Her eyes had life in them again and she looked up at me and said, "More. Give me more. Oh my God Jack. I'm going to be a puddle on this desk." I smiled down at her and lost all concern about us being disturbed as I began driving my cock into her. She sucked in a lungful of air and held her breath as her hips gyrated under me. Her tits were flopping on her chest. I watched her grit her teeth and seethed the trapped air through them as her clenching pussy announced her fifth just before my own orgasm crushed me. Her eyes told me she was missing-in-action again. Her pussy milked at least eight powerful long streams of cum from my cock. Cum was already getting squeezed out of her and down onto her desktop. She'd stopped moving on her own and now she was just being pushed back and forth across her desk by my motion.
I was about to pull my spent cock from Eva's inanimate body when I felt a hand grip my balls. It startled me and I turned quickly to see who it was. It was Jackie. I wasn't surprised after what Eva had said. She was totally naked as she reached around and pulled my gooey cock from Eva's pussy and cradled it in her hand.
I already knew she had a fantastic body but seeing it naked aided her hand job and I was back up and ready again. She grinned when she felt it getting harder. She turned me around and pushed me back so I was leaning against the desk beside Eva's sprawling legs. Eva was gasping for air and I wasn't sure if she was even aware of Jackie's arrival.
Jackie came toward me and leaned in and kissed me before dropping to her knees. She wasted no time as she sucked my hard, gooey cock to her lips and then pushed them down my shaft and flicked her tongue on my balls. She looked up at me and smiled around my cock as I let out a loud groan from her attack. She didn't linger there. She began an amazing blow job taking half of my cock into her mouth and jerking on the bottom half at a furious pace. She changed the combinations of hand job and blow job several times. I particularly enjoyed it as she slipped her closed lips over my glans, back and forth. She tilted her head forward as she pushed on and then back as she pulled off. Her hand was a blur on my cock the whole time. She gazed up into my eyes and smiled at my facial expressions.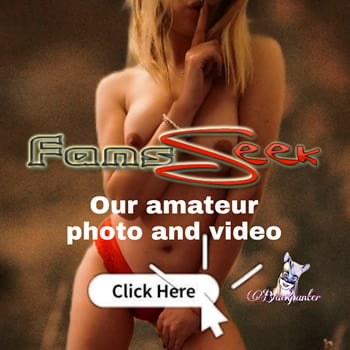 When Jackie recognized the symptoms, she pulled her lips up and off. She stood up and pushed herself up on the desk between Eva and me and rolled onto her right butt-cheek and lifted her left leg straight up in the air like a gymnast and wrapped her left arm around it to hold it there. Her pussy was sopping wet as she leaned in over Eva and they kissed with considerable passion as she spread her labia with her right hand.