He looked sheepishly out on the lake and mumbled, "Yeah. About that. I ummm, changed my mind. When I was out in the kayak, I stopped by Frank and Rita's place. Frank wasn't there but Rita and I … ummm, visited…umm… for a while and she told me the cabin that your Mom and Sister rented will be available for the whole winter after this last week before school starts. Good price too." He looked back at me and continued, "Can you spot me another week?"
What could I say but 'yes', but I frowned hard as I faked the contemplation of my answer just to let him know that he was infringing on my privacy. I figured Rita and Rachel would kill him before spring if the gang of teenage girls didn't do it tomorrow night.
I left Eddie standing on the deck fascinated by the Eagle attacking the Loons again. I needed some privacy to contemplate how I would ask Donna to marry me. Tomorrow was Thursday, her one night off and we had made plans for another date. I wondered if tomorrow was too soon to pop the question. I was excited to get it done and at the same time anxious that I'd fuck it up somehow. The ring was proverbially burning a hole in my pocket. I was driving myself nuts: Do it now or later? Will she say 'yes' or 'no'? How should I propose? Should I get down on one knee?
One big relief for me was that Donna's father was out of the picture so I wouldn't have to endure what I went through when I asked Anna's father for her hand in marriage. He made it clear that I wasn't good enough for his daughter. It was his loss when he and Anna became estranged. When she died so suddenly, he was crushed that he hadn't made the effort to reconcile. I always felt bad for all of it.
I crawled into bed that night still embroiled in my thoughts. Eddie was out with Sylvia again. I hoped that they didn't come back here together tonight. Fending off her advances was hard and just made everything more difficult to figure out the family dynamics between Donna, me and Sylvia.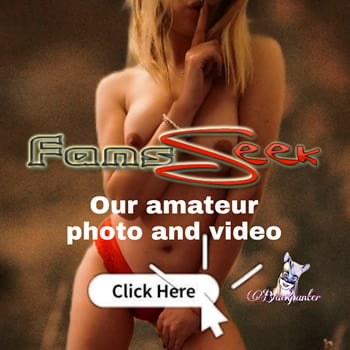 It seemed like I'd been asleep five minutes when I felt the mattress move. I was lying on my left side facing the wall as I came fully awake. Consistent with my thoughts about Sylvia as I was drifting off to sleep, I assumed it was her. I felt the covers lift as whoever it was slid in under them. Sylvia was aggressive in her approach so I concluded that it wasn't her. Divi usually laid there beside me and waited for me to wake up. That didn't happen as a hand lightly touched my hip and moved up to my waist. This wasn't Divi's 'M.O.'. I should have just rolled over to see who it was but I chose instead to run through the possibilities. I checked off Ashley. She'd have gone immediately to my cock. I finally gave up and rolled onto my back and turned to see who it was. To my shock, Priya was up on one elbow looking down at me. Her face was expressionless. I mumbled, "Holy shit Priya. You're the last person I expected to see."