All the tension that had been building for days was gone. I calmly said, "Let me ask the question first." She grinned and sat back in her chair. Now all the tension was in her. I said simply, "Donna? Will you marry me?" After all the fretting, it came down to that simple question.
If Donna thought I was going to say anything more, she didn't wait for it. Her face blossomed into a grin and she loudly proclaimed, "YES. OH MY GOD. YES." The owner and the line employees behind him exploded with applause and everyone sitting at other tables joined them. Tears flowed down Donna's cheeks and fell off her chin into her cleavage. She threw herself out of her chair and dropped to her knees in front of me and threw her arms around my neck and kissed me hard. The employees and customers alike started laughing again as they applauded. I vaguely acknowledged all the activities around me. I finally stood up and helped Donna to her feet. Her friends crowded in around her and hugged and kissed her. The owner grabbed my hand and shook it. I barely acknowledged him.
I had arranged all of this but now it overwhelmed me. I sat down as other couples got up from their tables and came over to congratulate us. This was getting out of hand. I shook hands and watched the numerous wives hugging and kissing Donna after her friends backed off. They wanted to see the ring and they gawked, slack-jawed, when they saw it in the box. I could tell that she was getting overwhelmed too. We let things get back to normal as everyone dispersed and her colleagues went back to work. I suddenly realized that I was supposed to put the ring on her finger when she said yes. I took the ring from the box and pushed it onto the ring finger of her left hand. She burst out crying again as she held her hand up to the candle to look closely at it as she grabbed her left wrist with her right hand as if she needed to hold up the tremendous weight of the ring. Even in the dim candle light, the rainbow colors exploded from it. She said, "It's gorgeous Jack. Oh my God. I'm stunned. You never brought up the subject before. Oh my God. I'm over-the-moon. I never dared dream of this." She waved her right hand at her flushed face while she continued to gaze at the ring. She leaned toward me and whispered, "Thank you for doing this here in front of my friends. We kissed passionately across the middle of the table, after moving the candle to the side.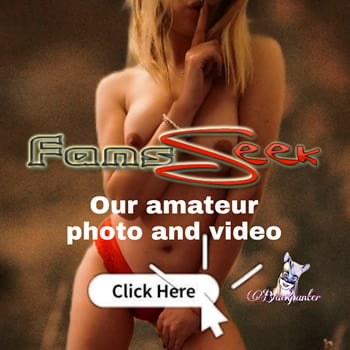 I looked down and said, "Don't forget your Tiramisu." She laughed and picked up her fork and fed the first bite to me. It was good. She finished it as she chewed between long stares at the ring on her finger. Occasionally, she'd hold her hand out at far as she could to gaze at it on her long fingers. I was over-the-moon too at her reactions to all this and I couldn't stop grinning at her.