She was inert except for her clenching pussy and I continued to fuck her until she came alive again muttering, "Oh fuck. HERE COMES ANOTHER OOOONNNNNNEEEE." Her hips came up again. I controlled the depth to be sure that her screaming wasn't from pain. It was sometimes hard to tell. Her pussy renewed its clenching and I slowed my attack. She didn't like that and her eyes flashed open as she started humping up her hips faster. I got the message and began pistoning my cock into her. Between gasps for oxygen she grinned and began chanting, "YES… YES… YES," each time I pushed in.
She threw her arms around my neck and pulled herself up to kiss me and her hard nipples pressed to my chest. She pulled off my lips and in a demonic voice, growled, "Cum in me. Cum on my face. Cum on my tits." I had been holding myself back as best I could and then I let myself go and hurried my pace. In moments, I let out a groan, "UNNNGGGAAAAHHHH" and exploded cum into her pussy. Per her directions, I pulled out after two hard shots and grabbed my cock with my hand and started jerking furiously on it. The next three shots arced through the air into her face. She had her mouth open trying to catch it but most of it splattered across her cheeks, eyes, forehead and hair. I dropped the aim and finished on her tits and stomach. The last couple just drooled out to her neatly trimmed pubic hair.
Her body pulsed under me from her laughter as she wiped cum from her eyes and pushed her fingers into her mouth only to return for more. Her tongue was searching for cum around her lips. When she could open her eyes again, she looked down and laughed harder when she saw the pearly, white trails of cum in her cleavage. Her navel was full to the brim. She collected some with her fingers and cleaned them off with her tongue and then she rubbed the remainder into her tits. She giggled and said, "Protein is good for the skin."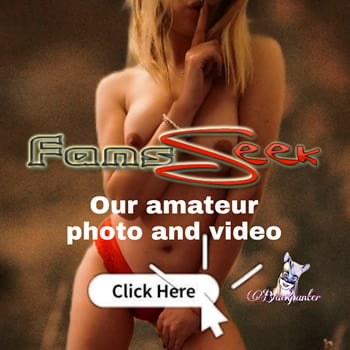 We got in the shower together and after we got ourselves all washed off and rinsed, we went another round on the floor with the water cascading down. She had one more orgasm and I was going for another one when the water suddenly went ice cold. You never saw two people scramble out of a tub faster. The shocked look on Donna face lasted until I bent down and kissed her as I wrapped a towel around her and pulled her body against mine. The cold water had an affect on my erection. It was gone. Donna giggled when she cupped my balls in her hand. She looked up at me with wonder and said, "Your balls are so scrunched up. They're gone." I chuckled and vigorously rubbed her dry. She did the same for me and we pulled back the covers and slid between the clean sheets.