Ten minutes later I pulled into the Inn Restaurant parking lot and Donna turned and looked at me. She said, "I work here every night of the week and you bring me here on my one night off." I knew this would be her reaction and I just smiled at her.
I said, "I told you I was taking you to the best restaurant in the area. This is the best restaurant in the area." I could tell she wasn't sure about this but I had a method to the madness. She relented and then smiled and nodded. I went around the car to open her door and offered my hand to assist her. She took it and giggled at my gallantry. We were ushered to our table that I had prearranged. It was in a small alcove that looked out over a lake. It was the most private table they had. I held her chair for her and she giggled again and looked at me with an expression that I read as, 'what are you up to anyway'. I smiled and took my seat.
The owner came over and remarked about how lovely Donna was and she reddened with embarrassment. He took our drink orders and Donna leaned across the table to me and whispered, "He never takes orders. He's the boss." I just nodded. The drinks came and after a short while he came back and took our meal orders. This really threw Donna as she said, "He never does this." Our meals came and I had trouble eating mine. My lungs were in my throat and I could hardly breath. I had another drink in hopes that it would calm me down and it helped considerably.
After dinner, the owner came back and cleared empty plates and glassware and asked if we would like dessert. Donna had served their famous Tiramisu a thousand times, as she described it, and she wanted to try it. I ordered one to share. When the owner arrived with her dessert, he was accompanied by every other employee that Donna worked with and considered to be her friends. As they approached, I was fumbling around for the ring box in my coat pocket. Donna saw them lined up behind the boss as he placed the Tiramisu in front of her and handed her a fork. She looked up at him with a quizzical expression on her beautiful face. Then she looked at the line of her friends and colleagues, all wearing huge grins and then she turned to me with my idiotic grin as I pushed myself off my chair to one knee and presented the open box to Donna. She pulled her wide-eyed gaze from my face and looked down at the box in my hand. I'll always remember that split moment in time as I noticed the flickering flame of the candle on our table reflecting back in her eyes as they teared up.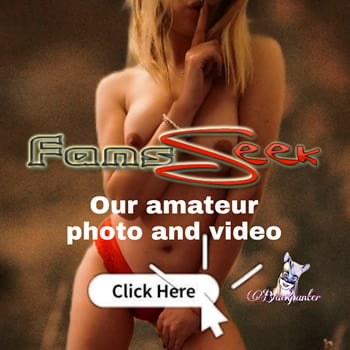 Before I could get the words out, Donna cried out, "YES. YES." Everyone burst out laughing. She reached for the box and I snapped it shut just as her fingers got there. She yanked her fingers back and looked from the box to me. Her face was a shining beacon in the fog that surrounded me. No one else was there. Nothing else was there. Just me and Donna.