I took Frankie to dinner. She picked the restaurant. It wasn't a fancy place. We weren't really dressed for one. We talked about her work at the software company that Anna and I had started. She had developed one of Anna's archived plans for an application and my royalties would be huge.
Back at her apartment, we talked until there wasn't anything else to say. We retired to our rooms. I was hoping that Frankie would join me in the night but she didn't. I woke to the smell of bacon as Frankie was making breakfast. Frankie had taken yesterday off but she couldn't blow off another day. I was okay with that. I had one more thing to do before I headed back home.
Frankie and I hugged and kissed and we promised that we would stay in touch and visit when we could. I promised to invite her and Joyce and Angela to the wedding assuming that Donna said "Yes" when I asked her.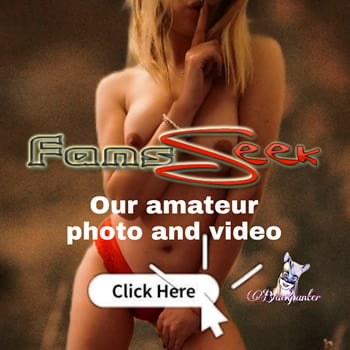 Frankie drove off to work and I headed down town to city center. I parked in a parking garage and crossed over to the tallest of the towers. I checked the registry board in the lobby and got on the elevator, which rose quickly to the floor I had selected. I got off and almost ran into a desk with a brass nameplate that read 'Jackie Prinslo'. A young and very attractive woman looked up at me with a big smile and said, "May I help you?" I told her who I was looking for and she asked if I had an appointment. I didn't. She picked up the phone and said, "Your name?" I told her and then she did an odd thing. She said, "You're Jack? The Jack from the lake?" I was set back on my heels and all I could do was nod." She lowered the phone receiver from her ear and hung up. She had a lascivious grin on her face as she scanned down my body to my crotch and back up again. She pulled her lower lip between her teeth and then dragged it slowly along her upper teeth. I doubt that she even realized that she'd done that. The lascivious expression on her face caused my dick to harden and it was already on its way as I contemplated the reason for my visit as I rode up in the elevator.