I thought of Anna as I lay there in bed. The thoughts didn't make me morose like usual and I didn't try to put them out of my mind. The vision of Anna in my brain morphed into Frankie in her painted-on jeans and her incredible ass and my erection lifted the bed covers. I stroked it a few times and then held it down on my stomach and drifted off to sleep.
The next day, Frankie had to work and I drove mindlessly around the city. I checked on my house that Anna and I had lived in. It was rented so I didn't go inside. I couldn't bring myself to sell it then. I wanted to sell it now. I called the real estate agency that we had used to buy the house later that afternoon and got the ball rolling. I visited Frankie at work, just to see our old offices. A lot had changed. I had no bad feelings about it. Frankie escorted me around. It was company policy when a visitor was there. Corporate espionage was a problem that Anna and I had never concerned ourselves with. We went to dinner that night and talked about the family and how everyone was. I even asked about Frankie's mom and she grinned and without hesitation said, "She still hates you."
I grinned and said, "I'm glad that some things haven't changed." She giggled and the conversation moved on.
Frankie played hooky from work the next day and I took her to breakfast at Anna's favorite breakfast diner. With all the changes since I'd left, I was amazed that it was still there. She drove. She wore Anna's favorite dress that she had mentioned from her dream. I remembered it. I hadn't immediately noticed but she had fixed her hair like Anna always wore hers. The bronze urn was seat-belted in the backseat. We sat in Anna's and my favorite booth near the window. I grinned when I realized that I had subconsciously done the same thing at Donna's diner. Frankie saw my grin and wanted to know what I was thinking. I told her. I remembered what I always ordered when Anna and I came here and I ordered something different.
Since we were already down-town and Frankie was so excited about the ring shopping, our next stop was at the best jewelry store in the city. It was where I'd bought Anna's ring. I wondered how I'd feel when I walked in but it was fine. Amazingly, the owner from back then was still worked there and he claimed that he remembered us. He couldn't be faulted for thinking that Frankie was Anna but he had to be amazed at how well she had aged. I didn't attempt to explain at first, but then I realized that I had to when I told him I wanted to look at engagement rings and he looked quizzically at us.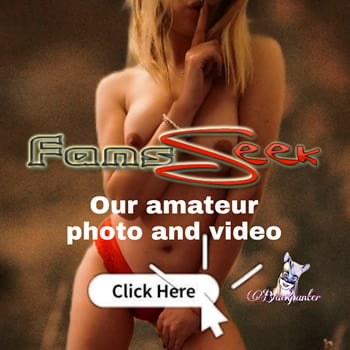 I explained the situation and he was embarrassed and apologetic and expressed his sympathy and then we got down to business. Frankie and I must have looked at a hundred rings. I didn't want it to look like Anna's ring. Frankie agreed. We finally settled on a round-cut two caret diamond center stone with a ring of baguette diamonds around it and imbedded in the platinum setting. The clarity and color of the center stone was incredible. Frankie pushed it onto her finger and examined it. She grinned at me and just nodded. The owner was ecstatic and he rattle off a string of Yiddish words that I didn't understand. His wife rushed in from the back room and grabbed my face and kissed me on both cheeks and then did the same to Frankie. The husband explained that Frankie wasn't the bride and the wife blushed with embarrassment.