I rolled on my right side and pushed my cock into her and she groaned hard into Eva's mouth. Once I was inside, Jackie released her labia and pushed her right hand into Eva's sex and ran her fingernails over her clitoris and into her pussy. Eva groaned into Jackie's mouth. Eva and Jackie obviously had a sexual relationship already and they were an erotic sight to see. Jackie pulled her wet fingers from Eva's pussy and pushed them into her own mouth to licked them clean. I began drilling my cock into her and she pushed her hand to her sex and stretched her fingers down over the underside of my cock to feel it as it pushed in and out of her pussy. I fucked her hard driving her into an orgasm. She pulled her hand back and shoved it to her mouth so she wouldn't make too much noise like Eva had. When my balls boiled over and launched my load into her pussy, she was frantically panting like a dog as another orgasm washed through her. I pumped my hips into Jackie until I was down to random, uncontrolled thrusts that caused Jackie to groan each time. Eva's breathing was starting to come back to normal but Jackie and I were both still gasping for air.
Eva rolled over toward Jackie and sucked her closest tit to her lips and tongued her nipple. Jackie groaned again and then she sat up and slid off the desk to her knees. She sucked my softening cock into her mouth and tongued my shaft until she decided it was clean. I helped her up and she sat back in the chair I had been sitting in.
I was about to sit in the next chair beside Jackie when someone rapped on the Door. Eva was trying to gather herself to respond and then the doorknob turned. My heart stopped but, apparently, Jackie had locked the door when she came in. Eva said loudly, "I'm busy." We could hear the clicking high-heels of whoever it was walk away. Eva grinned at Jackie and said, "What did I tell you? Good huh?" Jackie grinned and just nodded.
When we had recovered fully and were breathing normally again, we got dressed. Jackie went to Eva's private bathroom and primped and adjusted her clothes until she was satisfied and then she stretched up and kissed me, threw an air-kiss to Eva and left. Eva did the same and then came out and sat down in my lap and kissed me hard. She said, "Thank you Jack. That's been on my bucket-list for a long time and it was every bit as amazing as I had hoped. She got up and pulled me up. We kissed again and she hugged me. I chuckled and said, "You and Jackie should use your shower." I inhaled deeply and said, "Unless you want everyone here to know you've had sex in your office."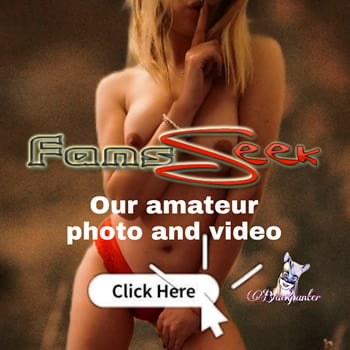 She pushed her face down into her shirt and inhaled. "Oh my God. I reek. Can you tell Jackie to get back here ASAP." I grinned and nodded as I opened her door. I knew I reeked too, but I didn't work here. I stopped and said, "Give my best to Beverly." I left her office and walked back to the elevator the way Jackie had led me. I pushed the elevator button and turned to Jackie's desk. She was grinning at me and she pursed her lips as the elevator door opened. I walked back to her desk and whispered Eva's message and her eyes went wide as she pushed her face into her blouse. She waved as she hurried back toward Eva's office. I had accomplished what I came for and stepped into the elevator. It stopped one floor down and two young professionally dressed women joined me. I smiled to myself at the furtive glances from the women as they caught a whiff of me in the enclosed space of the elevator. We rode together another few floors and one of the women brushed against me as she got off. The other one gave me a coquettish smile and rode the elevator all the way to the ground floor as her eyes flirted with me. I got off but she didn't. I walked back to the garage and headed for home.