I was on my back and Donna cuddled up to me on her right side with her head on my chest. She randomly flicked her tongue on my right nipple and cupped my scrunched-up ball sack in her right hand. She giggled as my balls began to move around on their own and she said, "They're alive. They're alive." She fondled my balls with her fingers and my cock began its rise to full dimensions again. Even though she hadn't touched my burgeoning cock, she was fully aware of its movement.
I lay there in the dark hoping that she would finish me off. She continued to just fondle my balls and then she raised her hand up the underside of my hard cock. She pressed it down to my stomach and ran her hand back down to my balls again. She made the round trip with her hand a few more times and the sensations were fantastic.
Without a word, Donna pulled herself down my body under the covers until her face was on my hip. She pushed her breasts up on my hip and guided my hard cock to her mouth. She circled the glans with her tongue and then concentrated her attention on the sensitive spot. I let out a groan from that. She pulled herself up on her left elbow and kissed her way down my shaft and sucked each of my balls into her mouth. She batted them around with her tongue and giggled with her mouth full as they moved on their own. She popped off each of them and made the return trip up my shaft and rolled her lips over the glans and pushed them down the shaft. The sensation when my glans pushed into her throat was amazing. Then Donna got down to business as she gave me a dizzying array of blow job and hand job combinations until I drove my hips up and launched my jizz deep in her mouth as I groaned uncontrollably through every salvo. She gagged a little on the first shot but recovered quickly and drank my seed down as I deposited it.
She held my cock between her lips until it softened. I was nearly asleep when she pulled her lips off and pushed her body up mine. She kissed me and I could taste the cum on her lips and the odor on her breath. I kissed her back and she moved back off my chest and found a comfortable spot, cuddled up to me and whispered, "Good night Jack. I love you."
Without delay, I said, "Good night babe. I love you too."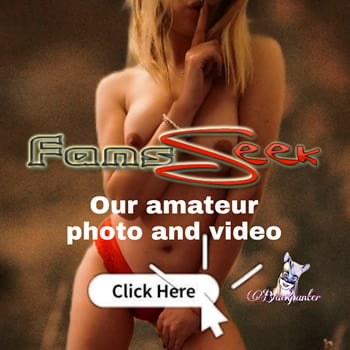 The next morning, we were back at it again. I wondered if she was going to fuck my dick off but I was going to enjoy every second of it, it that was her goal. We tried every position we could think of and she liked lying on her back slightly on her right butt-cheek with her left leg over both of my legs as I was on my right side driving my cock in and out of her. She would really like that position as her baby bump grew larger. For now, every position was great. She wasn't even showing and I couldn't tell if the titty-fairy had arrived or not. She warned me that her boobs were really sensitive, so I was very careful with them.