Jacob started the video on the bottom right and it was Divi riding Eddie's cock cowgirl style as she threw her hips forward and back. Eddie had that same blank look on his face as his hands rested on Divi's torpedo tits. She was holding his hands in place as she rocked. I was getting an erection from watching this porn.
Jacob started the video of the top left frame and it showed Eddie sitting in the same chair that Divi had been in leaning back with a stupid grin on his face with several teenage girls crowded around his legs in two rows each taking turns sucking on his cock. Some, including Divi, were showing off their cock-sucking skills with deep-throat jobs. Jacob said, "Look at the time on the clock. This was a half-hour ago. Jesus, it's going to take me days to go through all of this."
I laughed and said, "You say that like it's going to be a chore." He laughed.
Neither Jacob or I had noticed that Donna had walked up behind us. She was in a robe with her sash tied tight at the waist. I don't know how long she had been standing there watching the screen but when she spoke, it startled both Jacob and me. When he saw Donna standing behind us, he stopped the videos and the frames contained only still shots of whatever was being displayed in the videos at the moment he stopped them.
She moved in between us and bent down to look closely at the screen. She pointed at one of the girls in a still frame and said, "That's the girl I caught with her hands in your pants at the diner. She's beautiful." She thrusted her hand forward and said to Jacob, "Hi, I'm Donna." Jacob shook her hand but he was too flustered to introduce himself. I was sure I was completely busted but then I noted that she had spoken in a matter-of-fact tone of voice. There wasn't a hint of anger. She seemed interested, excited even. She asked Jacob to hit the play icon and he did. She watched the multiple blow job scene for a moment and then asked Jacob to play the other frames. He looked up at me as if asking for permission and I nodded. I was intrigued by Donna's reaction. She looked hard at the small frame of Eddie shooting his cum on Molly's back and her eyes went large as she looked up at me and said, "That's Eddie. Holy shit."
I chuckled and said, "Yep. That's Eddie all right. It was supposed to be me but I declined because I had this important date with you." She couldn't tear her eyes away from the screen as she watched the daisy-chain video for a moment.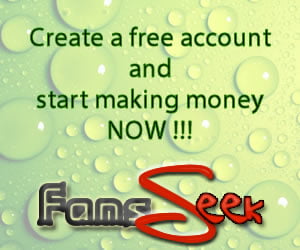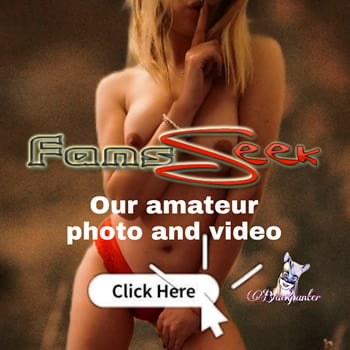 She looked up at me and pointed at the laptop as she said, "You gave up all that to go out with me?" I nodded. She giggled and said, "Wow. I guess you do love me," as she reached between the folds of my robe and squeezed my semi-erect cock. She stretched up and kissed me. I was astonished by her reaction to all of this.