I worked Priya's pussy and clitoris but I couldn't reach her anus, so Priya pushed back from the headboard and leaned her back against Divi's back and rolled her hips forward to provide access to her anus. I greedily rimmed her rosebud and Priya reacted with spastic throbs and yelled out, "Oh fuck, yeah. Right there."
Donna kept her same pace on my cock even as she bent further forward and sucked Divi's right nipple to her lips as she reached around Divi and Priya and wrapped her hands over Priya's tits and began fondling them. This combined access to mother's and daughter's matching torpedo tits pulled Donna over the top to another orgasm and she was forced to abandon both sets of tits and sit up straight which gave Divi the opportunity to attack Donna's tits. Donna's groans as she started her orgasm changed to, "Oh my God. Yes. Yes," when Divi began sucking on her nipples.
I was so consumed by getting Priya off with my tongue that I kind of forgot about my cock in Donna's pussy. Her clenching brought me back to her and I began thrusting my hips up into her to aid her climax. Donna's body was pulsing hard and before she had finished, she fell off to the side of the bed and curled up into a fetal position, chanting, "Oh my God. Oh my God."
Divi saw my cock exit Donna's pussy and slap back toward her and she didn't waste a moment as she grabbed it and slid herself forward and pushed my sloppy, wet cock into her pussy. She groaned hard as she pushed herself down my shaft. She knew her depth by then and she immediately started thrusting her hips forward and back. The sensation of her tight teenaged pussy on my cock was amazing and I flexed my cock hard in her. She muttered, "Oh fuck," from the additional hardness.
Priya's body began to tense as she thrust her hips on my face. Vaginal juices seemed to pour out of her as her constant moan began to increase in pitch and when her climax smashed into her, she was screaming. My tongue had been tiring but I renewed my efforts and drilled her pussy and clitoris to drive her through her orgasm. She grabbed my hair and yanked me up into her sex. It hurt like hell but it wasn't the first time and would likely not be the last.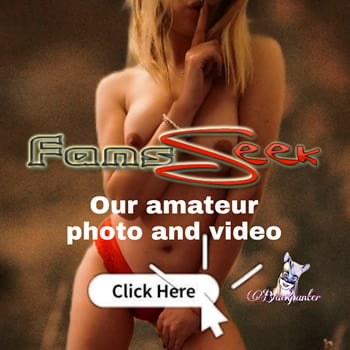 Priya throbbed on my face as I slurped up her juices as best I could and then she collapsed back against Divi's back and then rolled off to the same side Donna was on. I went to work on Divi as I sat up and reached for her tits. I pulled her back down so her back was lying on my chest. She continued to rock her hips like before but with the new position, she just pulled herself off my cock. She frantically reached down and pushed me back in. The action was now mine and I held her hips in place as I began rocking mine up and down. Her head was on my chest and I looked down between her tits to watch my cock push in and out of her. She lifted her head to see too and tried to get her hips in the action again with the same results. Before she could get her hand on it again to push back in, Donna moved in and sucked it into her mouth. Divi dropped her head back to my chest and groaned, "Oh Jesus. I'm so close." She continued rocking her hips like she was fucking me and her fingers shoved inside to replace my cock.