I reached down and pulled my hard cock up from her thighs and dragged my velvet crown through her sex in the process and Donna heaved her hips upward. She whimpered, "Oh God Baby. I'm close already." I leaned forward and displaced her fingers with my lips and I ran my tongue around each nipple. She whimpered again as she thrust her hips upward again. I pulled my cock free of her sex and then placed my glans at the top of her cleft above her clitoris and pushed it down over her clitoris, which elicited a scream, to her vagina and pushed inside. Donna's head rolled from side to side as she groaned from the building pressure as I pushed my shaft all the way down. Sitting on her thighs like I was, limited the depth I could push down. Donna opened her thighs just enough to capture my balls and when I pulled back out, my scrotum was stretched by the friction of her thighs. We were both in non-stop groans as I got into a normal rhythm.
Donna was looking up at me but I doubt she was seeing anything. Her eyes were glazed over as her mouth hung open in one long string of "OOOHHH," interrupted by the in and out change of momentum. Donna offered nothing to the motion. She was just enjoying the ride. She seemed to just ooze into an orgasm followed closely by another one. They weren't violent like I'd seen from her before. There was an inert expression on her face with just a hint of tightening facial muscles as she started each of them. They didn't last long but another one followed close behind. Her pussy clenched on my cock the same though. That was the only muscle that moved. I was curious about how many of these pseudo orgasms I could pull from her so I continued driving in and out at the same pace and orgasms continued to roll out of her.
I could feel my orgasm building so I ramped up the pace and that suddenly brought her to life as she drove her hips up and gasped in a huge breath of air and held it as she started fucking me back. Her next orgasm was powerful and it pulled the trapped air from her lungs in a scream. She began humping wildly on my cock as her eyes cleared. She was in heat as she groaned and groaned over and over again. I was sucking in oxygen for all I was worth as I was concentrating on two things: One more powerful orgasm from Donna and my own, in that order.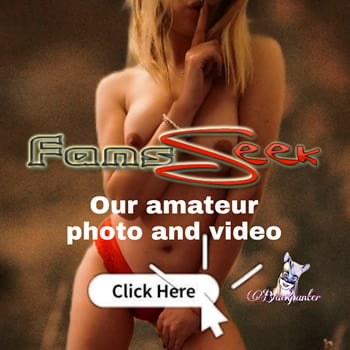 I knew I'd accomplished goal number one when Donna groaned out, "Oh my gawwdd. You're killing me. Here comes a big one." Just as she finished that groan, her hips flew up at me and she screamed hard. It started as a guttural, demonic groan and increased in pitch to a scream as her orgasm rolled through her. My orgasm arrived as her groan turned to a scream and I blew what seemed like never-ending streams of cum into her pussy. Her eyes went wide when she felt the first salvo.