I laid back trying to get my breathing under control while I ran my fingers through Donna's hair. She 'cooed' as she ran her fingernails over my scrotum. Divi and Priya were doing something to each other as random, contented, "Mmmmmmms" came from both of them.
I must have nodded off and when I came awake, Donna still had her head on my left hip but Divi had her head on my right hip and Divi was on her knees and elbows between my legs. I looked up from my pillow and they were all grinning at me. Priya had my cock in her hands, ever so gently stroking it back up to hard again. Donna said, "Just lay back and enjoy the ride."
Divi giggled and added, "Brace yourself though, because it's going to be a wild ride." Donna and Priya giggled and Priya gripped my cock harder and increased the pace of her hand job. Then Priya aimed my cock at Donna and she leaned over and kissed Priya before pushing her lips down my shaft as she looked into my eyes. I groaned and Priya and Divi giggled at my response.
Donna took a suction as her cheeks caved in as she pulled back and blew out when she pushed down. Priya and Divi were watching Donna and then they looked at each other and smiled as if they were giving their approval of the job Donna was doing. Donna pulled her lips up over my glans and licked her way down the underside and sucked on my balls, all the while smiling at me.
Donna passed my cock to Priya and she pushed down my shaft pushing the glans into her throat. I groaned hard and Donna grinned at me. Divi tired of waiting her turn and she lowered her face and sucked on my testicle closest to her. Donna took Divi's cue and did the same on her side. Priya was dropping her lips so far down my shaft that she was colliding with Divi's and Donna's faces. They didn't care and continued to suck on my balls. I dropped my head back to the pillow and groaned loudly. I lifted my face again and watched Priya's tits hanging and swinging forward and back as she deep throated me. At that moment I was thinking, 'No guy in history has ever got a blowjob from three more beautiful women at the same time.'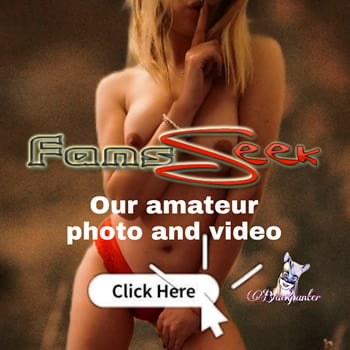 Priya pulled all the way up my shaft and slurped the saliva before pulling off my glans. She aimed my cock at Divi and she eagerly released my testicle and pushed her lips over my glans and locked her lips there as she started a counter-rotating double hand job as she pushed her lips on and off the glans. She grinned at me as she dragged her teeth across the velvety crown. My mouth fell open as a long loud groan escaped from my throat. Even with my testicle in Donna's mouth, she giggled. Priya bent down face to face with Donna and Donna released my balls and they were immediately in a lip-lock. Jesus, they were hot. I groaned out, "OH FUCK. I'M GONNA CUM."