She made dinner and we ate in the living room watching the news. The phone rang and I answered it. It was Priya giving me her flight information and ETA for tomorrow. We talked for a few minutes about how things had gone with Divi. I was about to hang up when Priya asked, "Donna's gonna come with you to pick me up, right?" Donna could hear both ends of the conversation and she grinned and nodded. I wasn't positive of whatever Donna and Priya had going on but I had a pretty good idea.
Priya was scheduled to arrive at 8:15 pm and Donna and I were there fifteen minutes early. Donna had spent extra time in front of the mirror getting ready. She was acting giddy. She was excited. She fidgeted around in her seat the whole drive there. I drove my Nissan SUV to provide room for Priya's bags and Donna's BMW didn't have much of a backseat. We kept checking the status board and her flight was still on time. We waited outside the security gate and Donna stood watch as she stretched up to look over the new surge of passengers coming from the concourse. Then she started jumping up and down and waving and I looked to see Priya doing the same.
When Priya came through the gate, pulling her carry-on bag, Donna and Priya leaped into each other's arms and kissed each other with enough passion to cause passers-by to stare at them. When they broke their embrace, Priya pushed herself into my arms and stretched up for a kiss. I noted that there wasn't near the same level of passion as she had given Donna.
Donna grinned broadly as Priya and I kissed. I took Priya's wheeled suitcase and we headed for the baggage area. Priya and Donna walked beside me with one arm around the other's waist. They were talking a mile-a-minute about the trip and Divi and the college. I wasn't included and that was fine with me. I loved seeing them together. Priya had become an instant new sister.
Rather than the two of them try to converse between the front and the back seats, Donna got in the backseat with Priya. They continued their conversations, rapidly changing topics. Priya wanted the whole lowdown on Donna's Wedding dress search. I just drove and after a while I stopped listening over my shoulder. I turned on the radio. About half-way home, I heard the smack of lips kissing in the dead-air time between songs on the radio. I adjusted the rearview mirror and discovered that they were lying down on the backseat feverishly kissing each other. Donna was underneath Priya and Priya had her hand up under Donna's sweater. Donna let out a moan and I was having trouble keeping my eyes on the road.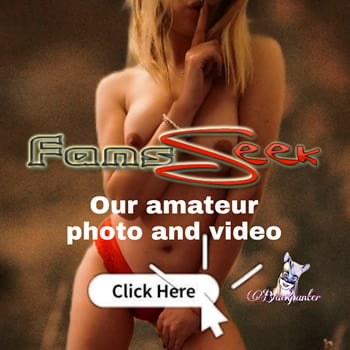 Donna lifted her hips to rub her sex on Priya's thigh and Priya pulled her hand out from under Donna's sweater and dropped it to Donna's pussy. The moans became a loud groan as Donna pulled Priya's skirt up over her back revealing the Priya wasn't wearing underwear. My adrenaline ramped up instantly as I had to swerve back into my lane. Horns tooted all around me. I realized that my heart was pounding like a jack-hammer in my chest.